The two sessions is not a name of a particular organization. It is the shortened form of the China's National People's Congress and the Chinese People's Political Consultative Conference. The third meeting of the 12th term of the National People's Congress was held on March 5th in 2015 in Beijing. Then, the People's Political Conference was held on March 3rd.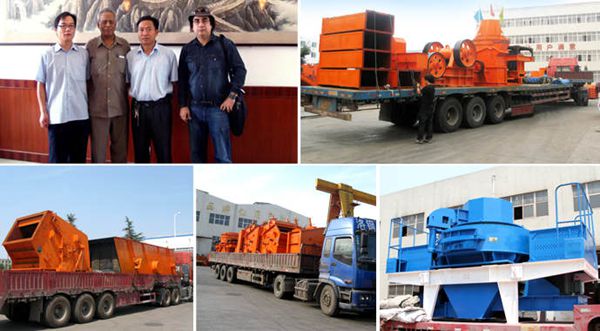 During this meeting, in the report, the construction of highway, railway, water conservancy project was stressed. It was emphasized that the construction of roads in each place should be combined with the regional development. And the construction of the new Eurasian Land Bridge and the coastal port protection should be paid more attention to. It will promote the development of mining equipment industry. And the mining equipment market will be promising.
As a famous manufacturer of mining equipment, including crushers, grinding mills, sand makers, vibrating screens, and mineral processing machines, Fote Heavy Machinery, by all means, will devote to our national construction. Mining machinery, as the basic equipment, is necessary for the society construction. As time goes on, with the development of science and technology, there is much development and innovation of many machines, which have made progress both in technology and in the function of the finished product.
At the meeting, Xi Jinping, the Chinese president, stressed that innovation was the first motivation for development. He said that focusing on innovation equaled to focusing on development and that seeking for innovation equaled to seeking for the future. In order to adjust to and lead the New Normal of the national economy development, it is crucial to rely on the conversion from the innovation of technology and science to the motivation of development.
Since the establishment of Fote, it has insisted on integrity and innovation. We have not only introduced the advanced foreign technology and management experience, but also produced the crushing production line with hard rock crushers, which are widely used in the construction of advanced highways and high speed railways. They have reached the international advanced level.