The artificial sand making industry has developed for several decades. The artificial sand making machines have been updated for many times. The vertical shaft impact crushers play an important role in the artificial sand making industry, which have become the main production equipment in this industry. Vertical shaft impact crushers have many advantages.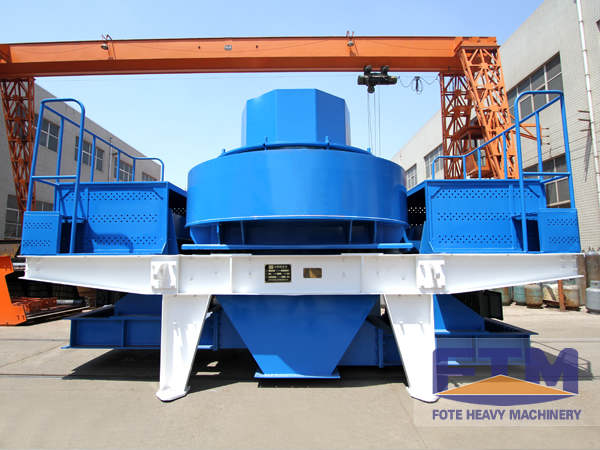 First of all, in technology, the vertical shaft impact crusher is the high efficient sand making machine of a new generation, which was developed according to the domestic actual situations. As for the range of application, vertical shaft impact crushers are widely used in the fine crushing of a variety of ores, such as granite, basalt, pebbles, and so on. It ended the age in which only the medium-hard ores could be crushed.
In the structure of the vertical shaft impact crusher, it becomes the secondary crushing machine instead of the tertiary crusher. The technique and the structure of it is simple. It is convenient for it to be maintained. And it has the function of making sand and reshaping stone. There will be new opportunities and development space for mining industry to some extent because of such a high efficient sand making machine of the third generation. A nice effect comes from pressure and opponents come from competition. In face of such an intense market competition in mining machinery industry, the sand making machine of the third generation made by Fote Heavy Machinery, after the improvements for many times, has become the most ideal sand making equipment. The output of it is large and it has high properties.