As we know, with the constant development of economy and the increasing applications of different industries, the mining resources in our country have been used widely. However, with the development of the construction industry, road industry, water conservancy and electric power industry in our country, the demand for gravel is very large. Therefore, excellent sand making machines are necessary to produce artificial sand. As an important equipment in this whole process, the VSI sand making machine has its special advantages. And sand making machines play an very important role in the construction industry in our country.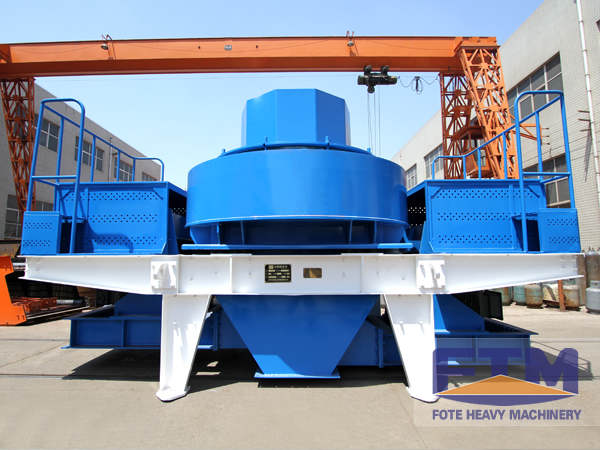 With the rapid development of the economy in our country, the demand for the materials in construction industry such as gravel aggregate and concrete is rapidly increasing. Besides, the large-scale infrastructure construction is developing rapidly. It makes the gravel aggregate in our country very rare. The decrease of natural sand leads to the increase of the demand for artificial sand. The VSI sand making machines made by Fote Mining Machinery can run smoothly, which can provide the gravel aggregate with high quality for our infrastructure construction projects. Our VSI sand making machines have gotten a good praise in the market.
As an excellent equipment manufacturer which produces crushers, sand making machines, grinding machines, and so on, Fote Mining Machinery insists on the research and development of the equipment for crushing, making sand, and grinding. We have produced the excellent large-scale jaw crushers, Euro-type hammer crushers, double crushers, new sand makers, grinding machines, and so on. They are widely used in many industries, such as mining industry, metallurgy industry, and building materials industry. The research and development of the VSI sand making machine are significant in the sand making industry.