In the past, people were drying wet river sand by nice weather. When it was a nice day, the wet river sand would be dried quickly. While it was cloudy or rainy, people would have no idea how to dry river sand. Instead, the only thing they could do was to wait for sunshine. However, after many experiments, the river sand dryer, a kind of wet river sand drying equipment, was finally developed by our technicians.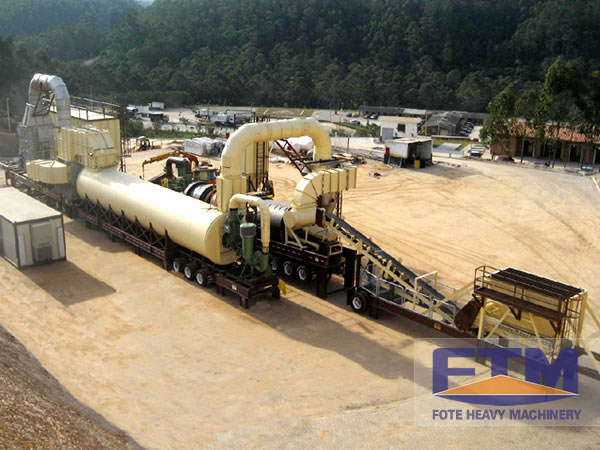 The river sand dryer, also known as the sand dryer, is a kind of equipment which can dry wet river sand quickly instead of the natural drying methods. The river sand dryer has a high degree of automation and the output of it is large. Its drying effect is excellent. It is of environmental protection and has no pollution. The river sand dryer consists of three interlocking conical drums which are welded with each other in different directions and orders. This kind of special structure of it determines the output of it. The river sand dryers with various model numbers can be selected according to different output requirements.
The wet materials are sent into the internal drum of the dryer through the feeding inlet. While the wet sand is getting to the hot air, the wet sand is sent into the middle drum by the spiral feeding device. At this time, some water of the wet sand has been evaporated. Then the materials flow into the outer drum from the middle drum, owing to the weight of the materials and the conical drums structure of the dryer. Finally, the materials flow out of the outer drum through the discharging inlet.
The river sand dryer is a kind of drying equipment for a large number of materials. It is widely used in many industries, such as building materials, metallurgy, food industry, chemical industry, coal industry, and mining industry. It is reliable and flexible in operation. And the adaptability is great. The treatment capacity of it is large. Generally, river sand dryers are applied to granular materials. It can also be used to dry the materials with some sticky paste or the materials with high water content, especially the river sand, slag, limestone, clay, coal cinder, and yellow sand.