Roll crusher is one kind of the common used ore crushing and processing equipment in the stone production line. It can be used for the crushing and processing of limestone, dolomite and other minerals. Henan Fote Mining Machinery is a professional manufacturer of ore processing mechanical equipment. Here, we will introduce the very important components of roll crusher, and what their functions are.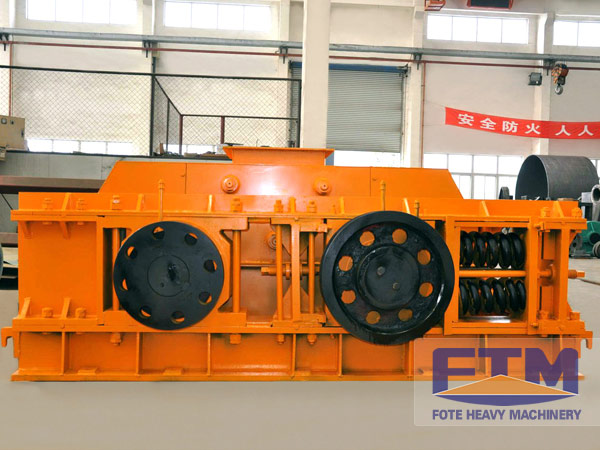 Roller skin is a very important part of roll crusher. Its wear-resistant effect depends on the the surface hardness and toughness of the wear-resistant material. Through combining the advanced technology, Fote develops the roller skin with wear-resistance surface and corrosion resistant, which guarantees the higher production efficiency.
Though the structure of roller crusher is simple, it has many components, and the parts cooperate with each other to together achieve the crushing working. The components mainly include pressure ring, adjusting screw, bearing box, roller skin, bearing seat, etc.
Roll crusher has horizontal shaft rolling or plain bearing box. One is the bearing seat contained in the main par. The other is the cylindrical supporting seat contained in the main body, which is used to accept the outer seat ring of bearing. The latter improves the rigidity of bearing box, and reduces the deformed risk of bearing seat in the working process of roll crusher.