Hammer crusher is the common used equipment for processing and crushing mineral ores. It mainly utilizes the hammerhead to strike and crush ores and other materials, so for hammer crusher, the hammerhead is very easy to be worn. Here, Henan Fote reminds users that the maintenance emphasis is the hammerhead.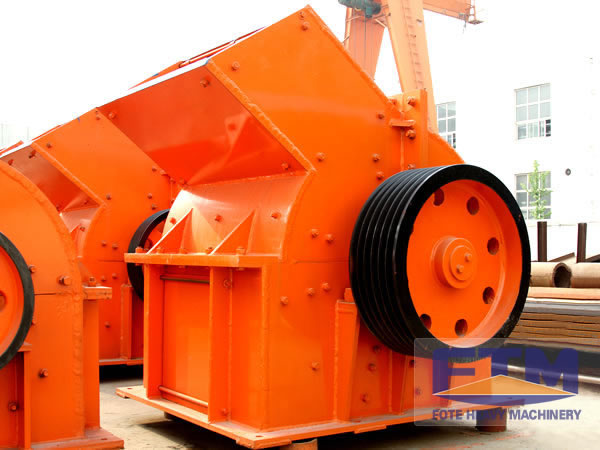 A good-quality hammerhead can prolong the lifespan of the crusher, and improve the working efficiency. The wear resistance of the hammerhead is very crucial. At present, its materials have manganese steel, high-chromium material, and alloy. Impacting and chisel cutting are the main wearing ways. For the hammer crusher of different specifications, the wear failure modes are different because of the different sizes and working conditions of hammerhead.
The main wearing reasons are the size of feeding and discharging material, and the materials of rainy season or rainy days also have influence on its lifespan. In addition, whether the hammerhead is reversed to the other side also affects the lifespan of the crusher. The purchase key of hammer crusher is the selection of the hammerhead.
How to choose a matched hammerhead for hammer crusher? We remind that users should observe the material, structure design, making technology of the hammerhead, and the technological parameters and the feeding situation of hammer crusher.