Quartz sand is a common silicate mineral with hard, wear-resistant, and stable nature. It can be made by crushing and grinding the quartz, which is an important and indispensable raw material in glass, metallurgy, chemicals, filter media, rubber, construction and other industry areas, and has a long-term development prospect. With the continuous development of industry technology, the demand for quartz sand increasing daily, it has became a hot investment industry to process quartz sand, which attracts many investors' attention. Here, we will introduce what equipment can be used for processing quartz sand.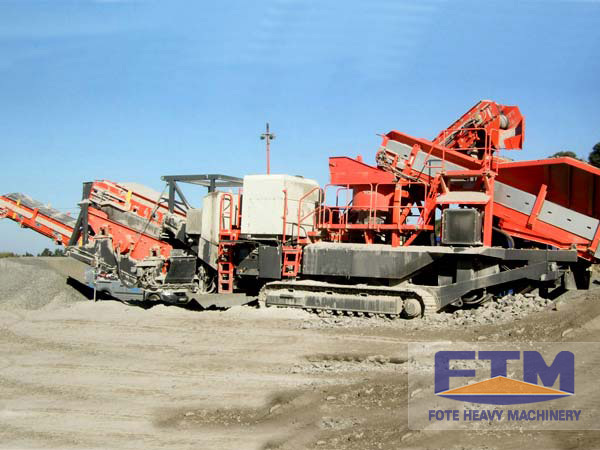 Ⅰ . The Coarse Crushing Equipment for Quartz Sand
Jaw Crusher: People usually choose jaw crusher to coarsely crush quartz sand, because of its simple structure and other features, which mainly embody the following keys:
1 . The advantages are mainly including small volume, large output, high efficiency, stable & reliable quality, easy to operation, and the investment cost can be reduced by 40% or more.
2 . The inner structure is reasonable, so it is more convenient to install and maintain, and it has higher safety and stronger adaptability to environment, which can be used more flexibly.
3 .The single machine can save the energy by 50%-60%, and save electricity, water and other cost nearly 20 thousand. In addition, it can reduce effectively noise, dust and other pollution produced by equipment's operation.
Ⅱ. The Fine Crushing Equipment for Quartz Sand
Impact Crusher or Cone Crusher: After coarse crushing, the quartz material will firstly be medium and micro shaped. This procedure, we can choose impact crusher or cone crusher, because both of them has the similar breaking function. Impact crusher uses the impact force to crush materials. The finished products own excellent shape, less needle-shaped content, cheap price. Cone crusher uses laminating broken principle. The advantages are including: low energy consumption, high yield, stable to operation, and less content of stone powder. We generally suggest that the small sand production chooses impact crusher, while the large line uses cone crusher, which is a more reasonable allocation.
Ⅲ. Quartz Sand Making Equipment
Sand Making Machine: To grind and shape quartz into quartz sand is the most important part of the whole process line. Users usually choose Fote sand making machine made by advanced technology, excellent material, and the finished products' advantages are more obvious.
1 . The finished quartz sand owns good quality, uniform granularity, reasonable level, no powder content, and the industry value is very considerable.
2 . The technical level is higher. This equipment uses the automatic operation system, which is more convenient to operate, and can save the labor, time and other cost by 60% or more.
3 . Sand making machine has the following obvious features: low energy consumption, low fault rate, environmentally friendly, less investment, which is an ideal equipment.
Ⅳ. The Other Relative Equipment
Excepting the equipment mentioned above on, sand production line also use vibrating feeder, circular vibrating screen, belt conveyor, sand washer, drum dryer and so on. Each of them cannot be replaced. Chat online if you want to learn about the detailed introduction.
We are a professional manufacture of sand processing equipment. Please order and purchase our full set quartz sand processing machine. Our equipment has all kinds of types, reliable quality,excellent performance, reasonable price, complete service. What's more our professional engineers will configure the most reasonable and economical sand production line for you to make sure you can reach the maximize profits.
Welcome to consult and order!