With the development of the society in recent years, the demand of sand in construction industry is increasing and there are more and more sand making manufacturers. As we all know, ore is very hard and it is hard to process it. Therefore, the ore processing equipment should be selected very seriously. Here, Fote will talk about the sand making machine, specially used to make sand.
The sand making machine is specially used to make sand used for construction, which is widely used in sand making plants, road construction, and other industries. Fote will talk about the high-efficiency VSI sand maker, a common used sand making equipment in the gravel production line, which can not only be used to crush medium-hardness and high-hardness materials like granite but also can be applied to make sand so that it is an ideal tool for sand making industry.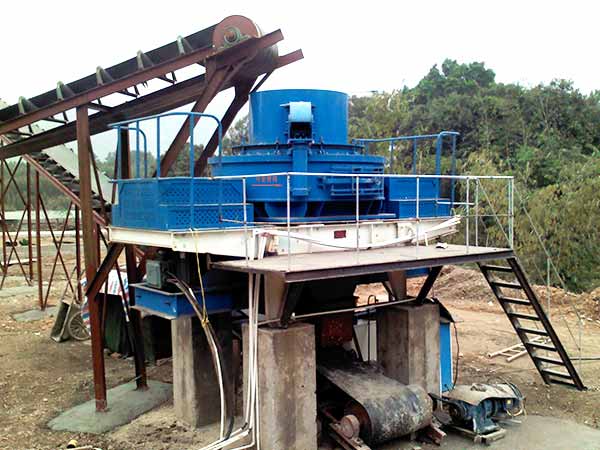 The reason why the VSI sand maker can process hard ore and can be necessary for the gravel processing line is that it has many superiorities. With the introduction of the advanced German techniques, high quality and nice appearance, the fault ratio of the VSI sand maker has been greatly decreased. With the reasonable design, the VSI sand maker has less abrasion, longer service life, and less cost.
The VSI sand maker is environmental-friendly because it has the dust collection device. Besides, It is lubricated with thin oil. The structure of it is simple and reasonable, which make its performance stable and reliable. It is convenient to replace the components inside the crushing cavity, which can save time and workforce.