The Production Introduction to Powder Grinding Mill
Three-rings and medium-speed micro powder grinding mill is a new product developed by our company, and it is the domestic advanced dry type fine grinding equipment for non-mental super-fine powder. The material's crushing and powder's classification are putted in one machine rather than runs-along.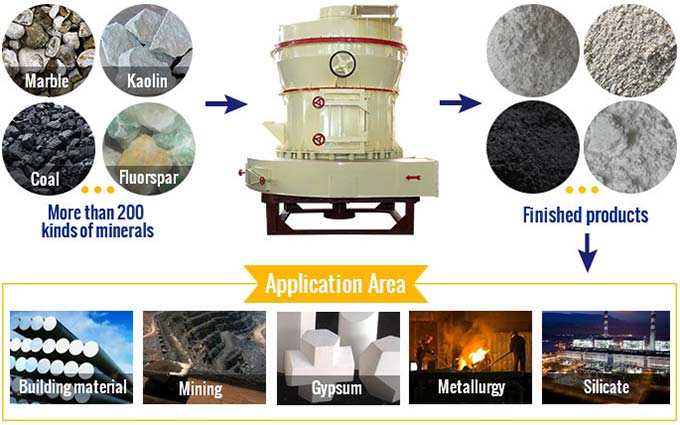 Advantages of Powder Grinding Mill: compact structure, adjustable final fineness (from 400-3000 meshes), easy maintenance, low unit product consumption, low investment and so on. The materials' crushing and products' classification are proceeded in one closed system, dusty air is handled by dust collector, so there is no pollution. It is the ideal environment protection equipment. This machine is suitable for super fine grinding for all kinds of fragile and on-flammable and non-explosive material whose Moh's hardness is below 5 grade, such as calcium carbonate, barite, aedelforsite, kaoline, rare earth ore, hematite, talcum, feldspar, slag and so on. Compared with traditional Raymond mill, it has advantages of fine product, low energy consumption, is the ideal equipment of dry type calcium carbonate super fine powder grinding.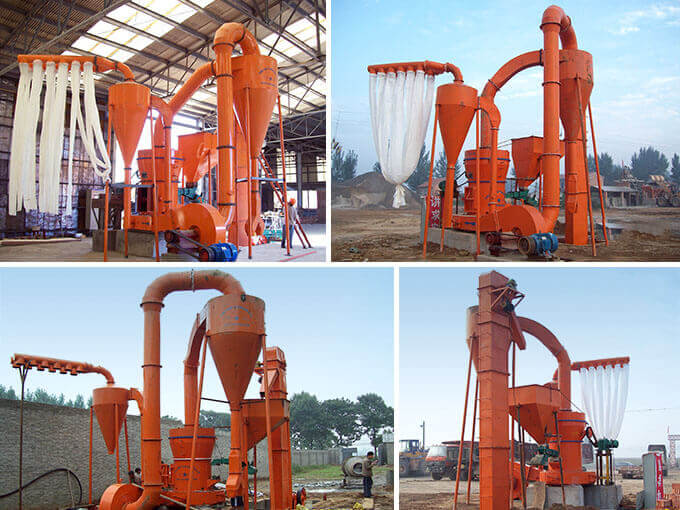 Technical data:
Mesh Model
FTMM-1021
FTMM-800
Output(kg/h)
Power(kw/h)
Output(kg/h)
Power(kw/h)
400
6000-7000
22
4000-5000
27
800
3000-3500
45
1800-2100
60
1250
2000-2500
70
1200-1500
95
1500
1800-2000
73
1000-1200
110
1800
1500-1800
90
800-1000
136
2500
1200-1300
120
600-800
175
3000
900-1100
145
500-700
200