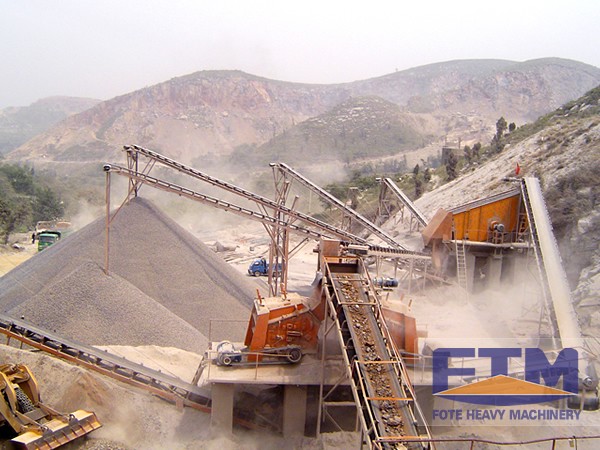 Handling material: cobblestone
Customer's situation: this company is one influencing enterprise in Australia. Who continuously took part in the local lake renovation project. The prospect for sand in local market is very well, and the purchased equipment are mainly used for sand making. The major equipment is PE750*1060 jaw crusher, one cone crusher, two HXVSI1140 sand making machine.
Production:
Daily operation: 14 hours
Feeding size: cobblestone
Finished size: 0-5mm
Customer's feedback
---Mr. John, the leader of this building materials company
We bought your your sand making machine in 2008, which is still being used in our old gravel pits. We decided to choose your company after careful consideration because this production line is large scale. The good quality, stable production and guarantee on particle shape can greatly release the production pressure on our company. One engineer named Qian of your company gave me one deep impression, who was very humble and patient when inspecting our raw material, and i knew that he graduated from one famous university by chatting with him.