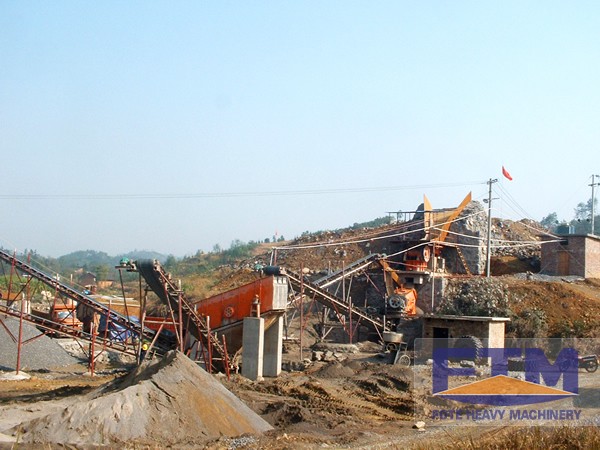 Handling materials: cobblestone
Customer's situation: this Indonesian customer didn't have any experience on sandstone production, but he owns the profound river sources. He brought our equipment being used for sand making after being introduced by one of his friends.
Major equipment: one PE500*750 jaw crusher, one cone crusher, one HXVSI5X1140 sand making machine
Production
Daily operation: 8 hours
Feeding size: cobblestone, 300mm below
Finished size: 0-4mm sand, 10-30mm stone
Customer's feedback:
---Mr. Di Laer, the leader of this gravel pits in Indonesia
We are fully in accordance with the design made by your company on this production line because of lacking experience in sand making. we are satisfied with the flowchart the ancillary equipment design by your company after adjusting and operating those equipment, which can make me feel your honesty for customers and profession on this field. Some peers next to us also wished to have a try after visiting our production, and the good quality and easy operation both gave them one good impression. The sales service is very good, and there will be technicians being sent to us once there were some problems that we could not solve. Initially we planned to recover the cost in two years, and it appears that we can reach that target in one year at this right minute, that is to say, we can do it in the following two months.