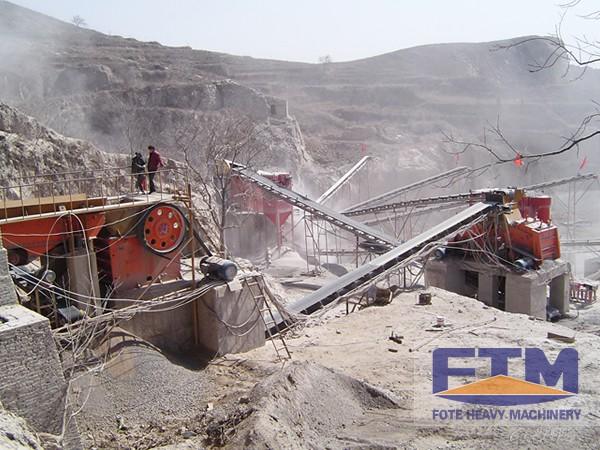 Handling material: rocks, granite
Customer's situation: one large-scale stone production company with strong strength in Saudi Arabia, whose production line is being located at the foot of the mountains, the reason is that this is easy to transport stone from the mountains. The major equipment is the rock crushing, stone production used in mountain mining in order to satisfy the requirement for stone in the local market. The major equipment is one PE900*1200 jaw crusher, three cone crushers.
Production:
Daily operation: 18 hours
Feeding size: granite, 700mm below
Finished size: 10-30mm, 5-10mm, 0-5mm
Customer's feedback:
---Mr. Mohammed, the partner of this large-scale stone production company
We compared several mining manufacturers before we decided to choose which one because of the large-scale production line. There are two sides which make me feel very satisfied by using your equipment: one is that the quality of those wearing parts is very good, and the usage circle is very longer, and the second is that those technicians could solve those problems in time when there were some wrong with equipment, and there will be some professional experts being sent to us to guide and train our administrators on some basic block solving and maintenance skills.