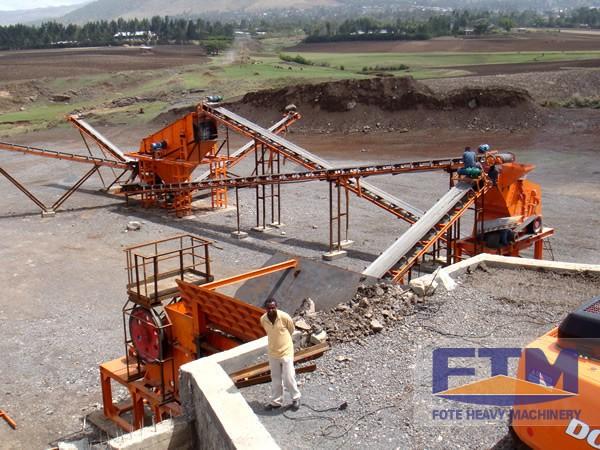 Handling material: granite
Customer's situation: with the development of the global economy, more and more countries pay more attention to the recycling usage when developing the natural resources, Sri Lanka certainly is not an exception. Sand has become the essential material in order to adapt to the modernization of the infrastructure building, and because of the in-abundant natural sand, so artificial sand has become the first choice in the development requirement of current construction.
Major equipment: vibrating feeder, PE750*1060 jaw crusher, two PF1315 impact crusher, two 3YK1848 circle vibrating screen
Production:
Daily operation: 12 hours
Capacity: 200t/h
Customer's feedback:
---the leader of granite production line of this company in Sri Lanka
Our aggregate production line is mainly made up of vibrating feeder, jaw crusher, impact crusher, vibrating screen and so on. The construction aggregate can be got after being crushed, screened. This granite production line purchased from your company has some features such as small footprint, high crushing ratio and good quality. Some friends often come to our production base to see and visit, and we are very satisfied with your company products.