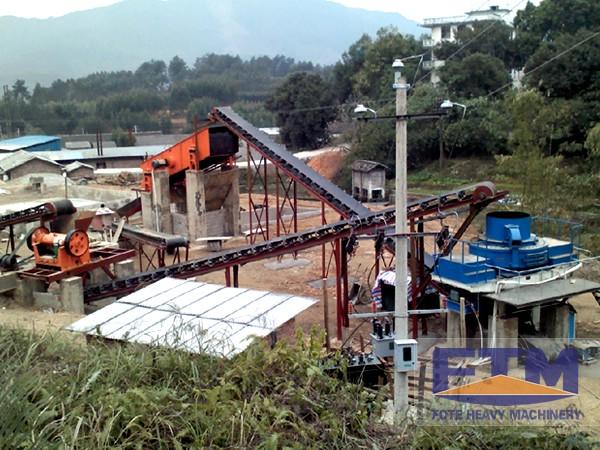 Handling material: limestone
Customer's situation: the mining resource is very abundant in Malaysia, and the sand production lien of this customer is to crush limestone by sand making machine in order to reach the purpose of sand making. Because the artificial sand has the better characteristics of good particle shape, low flakiness content and so on, which has the popular market.
Major equipment: HXVSI--1140 sand making machine
Production:
Daily operation: 14 hours
Capacity: 220t/h
Customer's feedback:
The leader of sand production line of one company in Malaysia
The main reason of choosing HXVSI-1140 sand making machine is that we thought that the product quality of your company is very excellent by comparing with several mining manufacturers. Higher crushing ratio, lower operation cost, function of fine and coarse crushing can be fully accordance with the characteristic and capacity requirement of sand production line. That is the reason why we still wish to cooperate with your company if we plan to expand our production line.