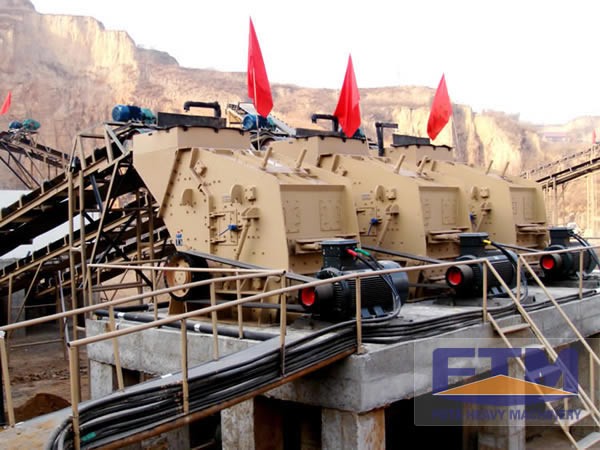 Handling material: limestone
Customer's situation: this company is one of the most famous gravel pits in Singapore, which has been praised by their government as model, and that is why there are so many customers visiting this company. This customer initially was lacking experience on gravel pits, considering about the good prospect on local market, so he chose to buy some equipment used for rock crushing in mixing station.
Major equipment: one PE1200*1500 jaw crusher, two PF1315 impact crushers and so on.
Production
Daily operation: 8 hours
Feeding size: limestone, 700mm below
Finished size: 10-31.5mm, 5-10mm, 0-5mm
Customer's feedback:
---The CEO of this gravel pits company in Singapore
There were so many things that we didn't know when we entered into sandstone industry at the first time, and then i consulted a lot of peers and experts on the configuration issues. Those peers and experts were satisfied with the solution, saying that that solution was very professional according to our raw material and capacity. The rapid requirement for artificial sand in our local market will give us much more motivation, which has persuaded us to purchase one sand making machine in a short time, and we certainly will choose your company.