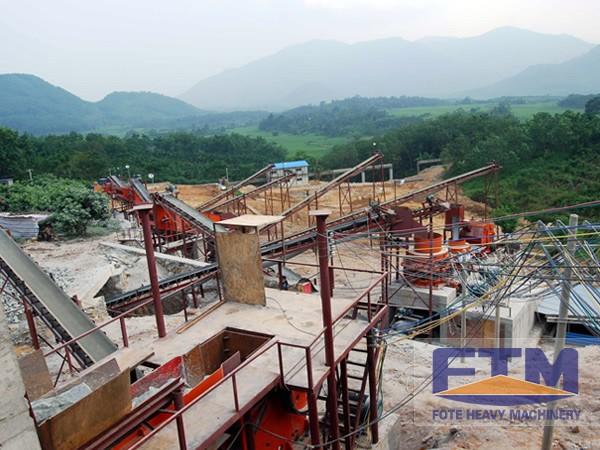 Handling material: manganese ore
Customer's situation: one local mining boss in South Africa, who knew that one of his friends purchased one small scale stone production line from our company two years ago, and those equipment still work well up to now, so he chose to buy one manganese ore crushing line after being introduced by his friend. The major equipment is PE750*1060 jaw crusher, three cone crushers.
Production situation:
Daily operation: 15 hours
Feeding size: manganese ore, 600mm below
Finished size: 0-20mm
Customer's feedback
-----the leader of one local mining owner in South Africa
I knew about your company by the introduction of my friends. The salesman of your company is very patient and enthusiastic to make one production case for me, inviting me to China to see the production base of your company and those customers who had been using the equipment for a long time, which can prove that your company is very professional in this field, so i purchased one jaw crusher, three cone crusher, two vibrating screens and some wearing parts. Those equipment are still working well in the past one year, and the sales service is very satisfying, and the regular feedback has obtained the high praise of my picky Daddy.