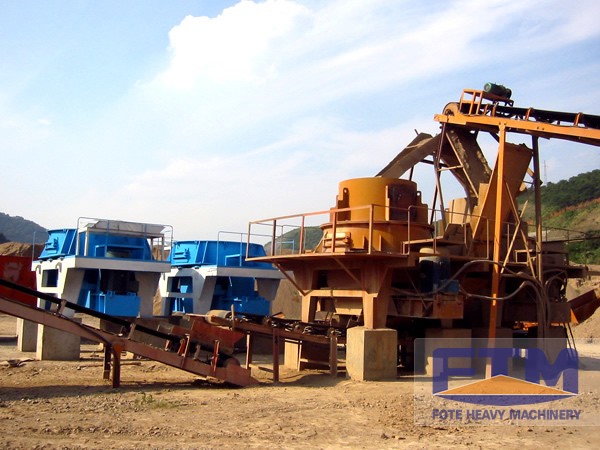 Handling material: phosphate rock
Customer's situation: there was one Thailand mining owner, who chose our company by comparing the cases and practical situation after visiting several equipment suppliers and looking at the production situation of their partners.
Major equipment: one PE800*1060 jaw crusher, two cone crushers.
Production:
Daily operation: 14 hours
Feeding size: copper ore, 600mm below
Finished size: 0-20mm
Customer's feedback: the representative of one Thailand mining company
There are a lot of foreign websites with different languages, which is convenient for us to look for the contact information and to fly to China mainland. The salesman of your company is very patient and enthusiastic to explain to us the production cases, inviting us to see the practical production situation of your customers, which can prove that your company is very major in this field, so we purchased one jaw crusher, three cone crushers, two vibrating screen in a short time, which still can work very well up to now.