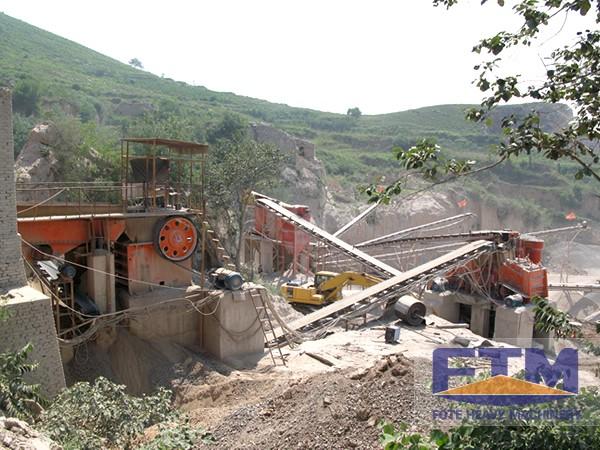 Handling material: river pebbles
Customer's situation
This customers from UAE is mainly providing artificial sand and stones for mixing station, and the installation of production line is next to the river, and the main purpose of purchasing equipment is to produce stone and sand by using river pebbles. This customers bought two cone crusher production line in the past time.
Major equipment: one cone crusher, one HXVSI5X8515 sand making machine
Production:
Daily operation: 8 hours
Feeding size: river pebbles, size≤150mm
Finished size: 15-30mm stone, ≤5mm artificial sand
Customer's feedback
---the leader of one gravel pits in UAE
The demand for stones in our market is very popular and big, and the raw materials acquisition is very convenient, so we all pay much more attention to the stability of those equipment. The strength of those wearing parts made by your company is very high, and the lifespan can be one-third longer than those companies in the same field, which can save much more in the long run. The maintenance on those equipment is very simple, and those complicated problems can be solved by phone guiding, which is not necessary for your company to send the technician to solve them because we can finish it by those manual instruments. The production aspects also can reach the expectation, which brings much more profit, and some peers next to us wishes to cooperate with your company after visiting those production situation.