The Main Equipment of Cement Production Line:
Cement production line includes the following machines: jaw crusher, dryer, cooler, cement mill, raw material mill, rotary kiln, etc.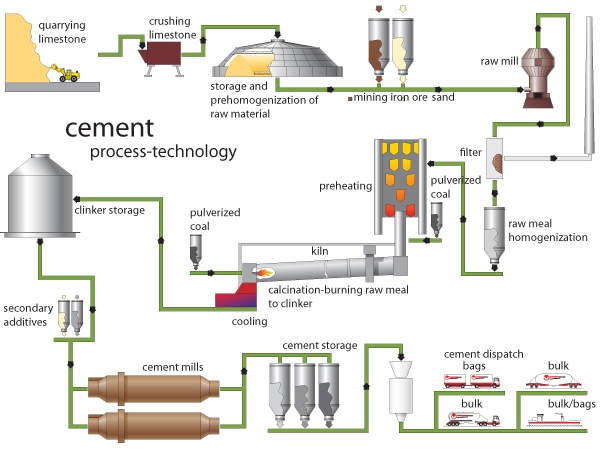 Production Process of Cement Production Line:
The cement production process is generally as follows: Cement Crusher and homogenizing-- Preparation of raw material -- Raw material homogenization -- Preheat decomposition -- The burning of cement clinker -- Cement grinding mill -- Cement Packaging.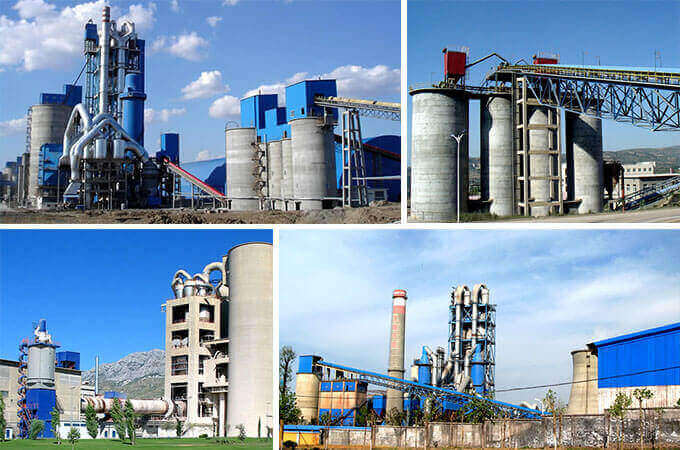 Advantages and Benefits of Cement Production Line:
1.Production capacity of cement production line ranges from 200t/d~10000t/d
2.Short construction period, saving time cost
3.Low power consumption reduces production cost
4.Fote maneges to supply one-stop turnkey service for cement production line.