Hot Issues of Cone Crusher
Application of Cone Crusher
Cone crusher, commonly refer to spring cone crusher(PY series cone crusher), is a kind of crushing machine used in mining, quarry, construction, and other industries to process kinds of stones and ores.
| | |
| --- | --- |
| Stones | granite, basalt, quartz, gravel, bluestone, pebble, etc |
| Ores | gold ore, iron ore, copper ore, etc |
Types of Cone Crusher
The cone crusher produced by our company includes the following series: Symons cone crusher, full hydraulic crusher, multi-cylinder hydraulic cone crusher, and single cylinder cone crusher. We will provide a customized solution according to your needs.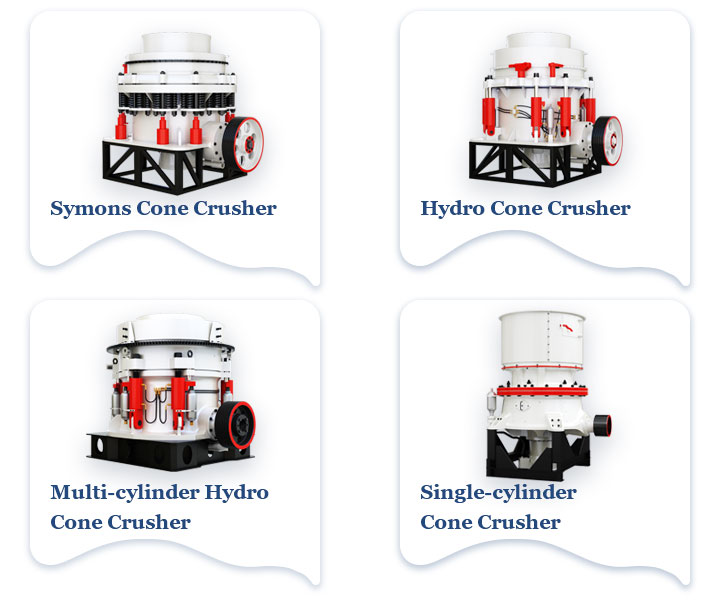 Final Output Size
About the final output size, the commonly seen output size types have 0-10mm, 10-20mm, 20-30mm, 30-40mm, etc. They can also be called 1/4"(6.35mm), 1/2"(12.7mm), 3/4"(19.05mm), G1(25mm), etc.
The final product with certain particle size can be used as aggregate in different industries, such as construction, building, road, railway, etc.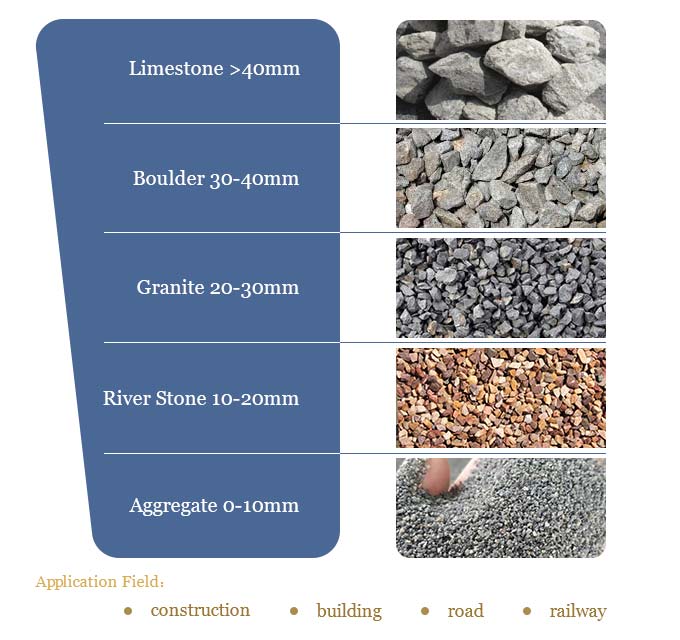 Technical Parameters