Hot Issues of Gold Crusher Machine
Application of Gold Crusher Machine
Gold crusher machine, also known as gold crusher mill, is widely used for gold mining rock or gold mining stone processing. It can be used for primary fine crushing of gold stones and ores.
Types of Gold Crusher Machine
Among the kinds of crusher machines, the hot sale gold crusher machine types include hammer crusher, jaw crusher, cone crusher and mobile crusher.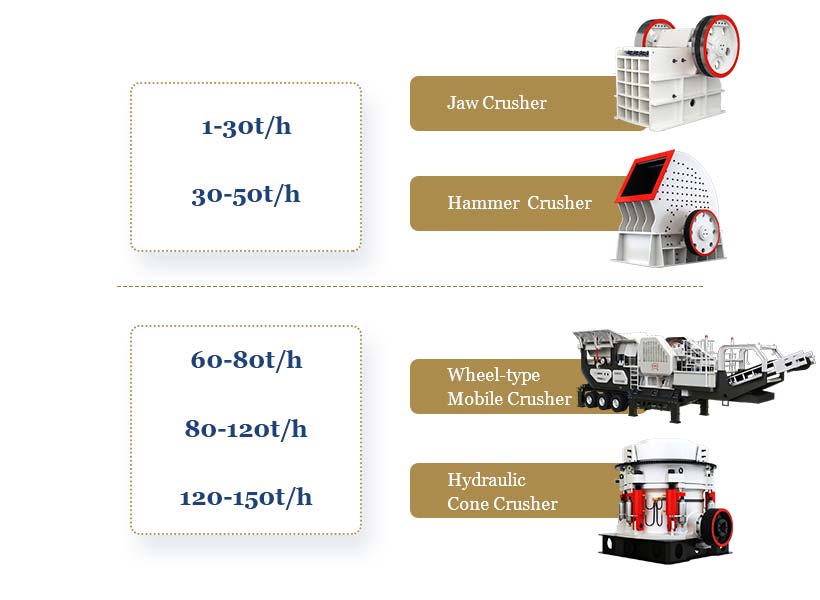 According to the production capacity, we provide different crusher choice for you. Hammer crusher and jaw crusher is usually used for the small prodcution site, such as 1-30t/h; while the mobile crusher is more suitable for medium and large production scale, such as 60-80t/h, 80-100t/h, 100-120t/h, etc.
We will provide a customized solution according to your specific needs.