Hot Issues of Granite Crusher
Types of Granite Crusher
Among the kinds of crusher machines, the hot sale granite crusher types include jaw crusher, cone crusher and mobile crusher.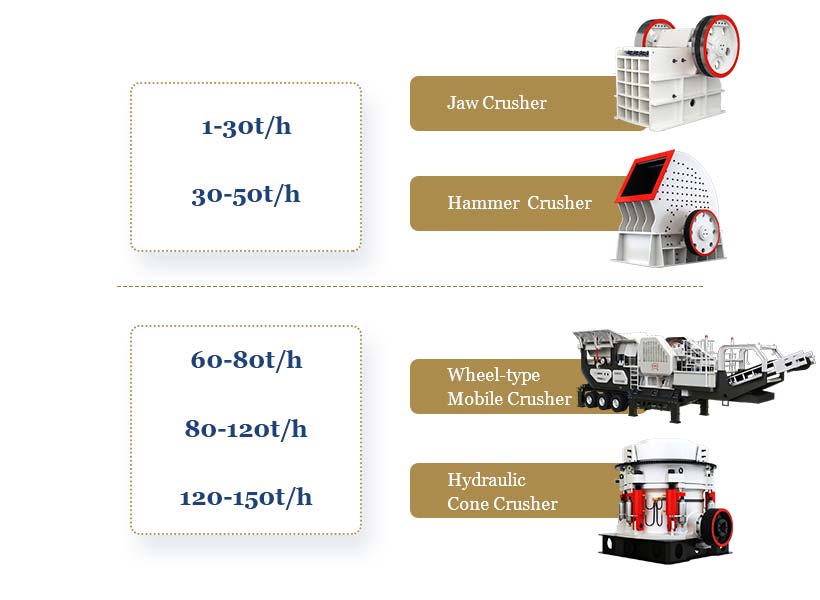 According to the production capacity, we provide different crusher choice for you. Jaw crusher is usually used for the small prodcution site, such as 1-30t/h; while the mobile crusher and cone crusher is more suitable for medium and large production scale, such as 60-80t/h, 80-100t/h, 100-120t/h, etc.
We also have other kinds of granite crushers for choice, we will provide a customized solution according to your specific needs.
Final Output Size
About the final output size, the commonly seen output size types have 0-10mm, 10-20mm, 20-30mm, 30-40mm, etc. They can also be called 1/4"(6.35mm), 1/2"(12.7mm), 3/4"(19.05mm), G1(25mm), etc.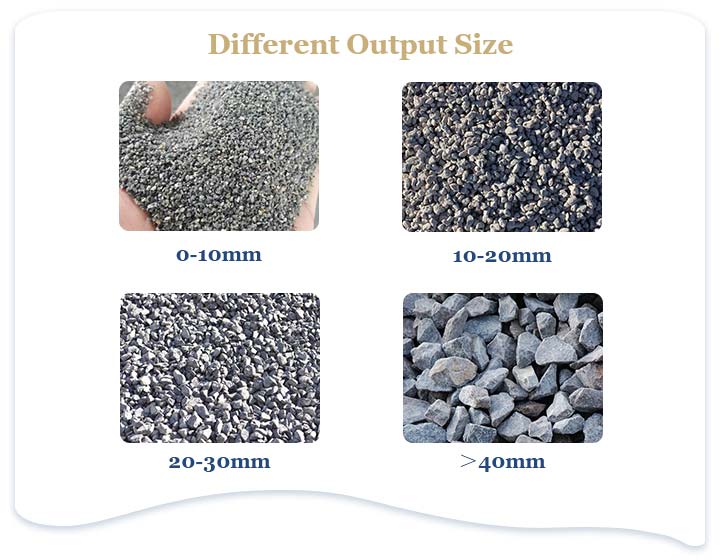 The final product with a certain particle size can be used as aggregate in different industries, such as construction, building, road, railway, etc.