The Application and Handling Materials of Hammer Mill:
Hammer Mills is used in areas of cement, construction material and mining industries for the materials with breaking strength no stronger than 200 Mpa. Hammer mill is an important crushing machine which can be used for crushing crisp materials such as stone, ore, coal, shale and gypsum.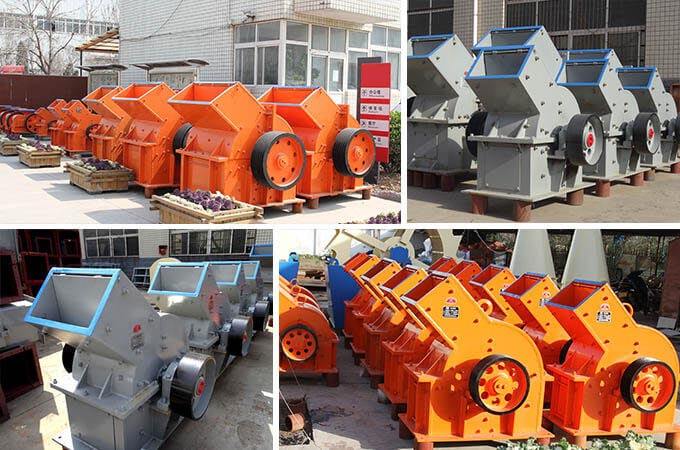 The Advantages and Benefits of Hammer Mill:
1. High crushing ratio.
2. High fineness of discharging size.
3. Simple operation process.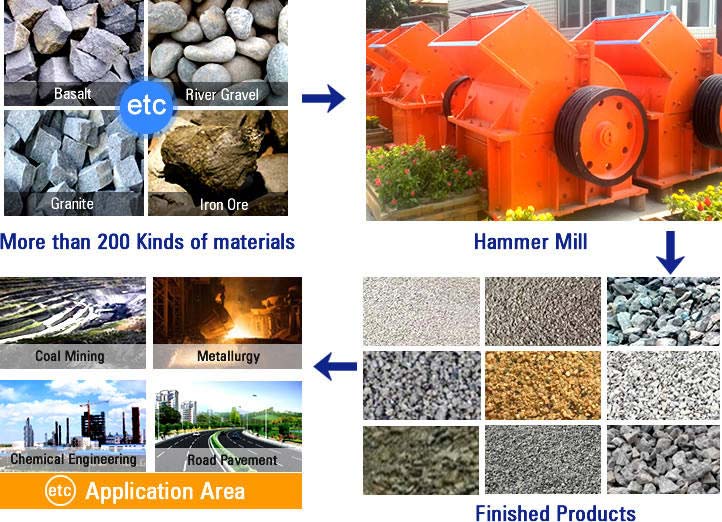 4. Low running cost.
5. Simple structure, high efficiency, light equipment quality and easy to operate and maintain.
Technical data:
Specification
Capacity(m³/h)

Motor Power
(kw)
PCΦ400×300
5-10
4P 11KW
PCΦ600×400
10-22
4P 22KW
PCΦ800×600
18-40
6P 55KW
PCΦ1000×800
25-50
8P 75KW
PCΦ1000×1000
30-55
8P 90KW