Hot Issues of HD Jaw Crusher
Application of Jaw Crusher
With the unique structure and larger throughput range, HD jaw crusher can be used for primary, secondary and fine crushing of over 120 kinds of stones and ores in mining, quarry, construction, and other fields.
| | |
| --- | --- |
| Stones | granite, basalt, quartz, gravel, bluestone, pebble, etc |
| Ores | gold ore, iron ore, copper ore, etc |
Features of HD Jaw Crusher
With large bearing and forging spindle, it has larger crushing force and greater crushing ratio.
High wear-resisting parts, long lifetime, easy to maintenance, saving costs.
Optimized design, reliable performance, low fault rate.
Final Output Size
About the final output size, the commonly seen output size types have 0-10mm, 10-20mm, 20-30mm, 30-40mm, etc. They can also be called 1/4"(6.35mm), 1/2"(12.7mm), 3/4"(19.05mm), G1(25mm), etc.
The final product with a certain particle size can be used as aggregate in different industries, such as construction, building, road, railway, etc.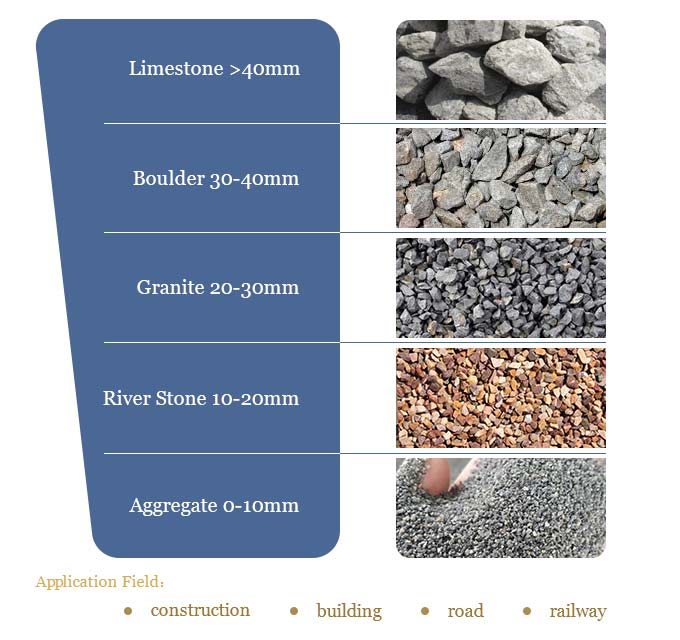 Technical Parameters