Hot Issues of Impact Crusher
Application of Impact Crusher
Impact crusher, namely horizontal shaft impact crusher, is often used for secondary and fine crushing. With a unique structure, impact crusher has high crushing efficiency and excellent final particle shape.
| | |
| --- | --- |
| Stones | granite, basalt, quartz, gravel, bluestone, pebble, etc |
| Ores | gold ore, iron ore, copper ore, etc |
Types of Impact Crusher
The impact crusher produced by our company includes the following series: PF series impact crusher, HD German impact crusher and CI series impact crusher. HD impact crusher and CJ impact crusher are the upgraded product by introducing advanced technology.
Final Output Size
About the final output size, the commonly seen output size types have 0-10mm, 10-20mm, 20-30mm, 30-40mm, etc. They can also be called 1/4"(6.35mm), 1/2"(12.7mm), 3/4"(19.05mm), G1(25mm), etc.
The final product with a certain particle size can be used as aggregate in different industries, such as construction, building, road, railway, etc.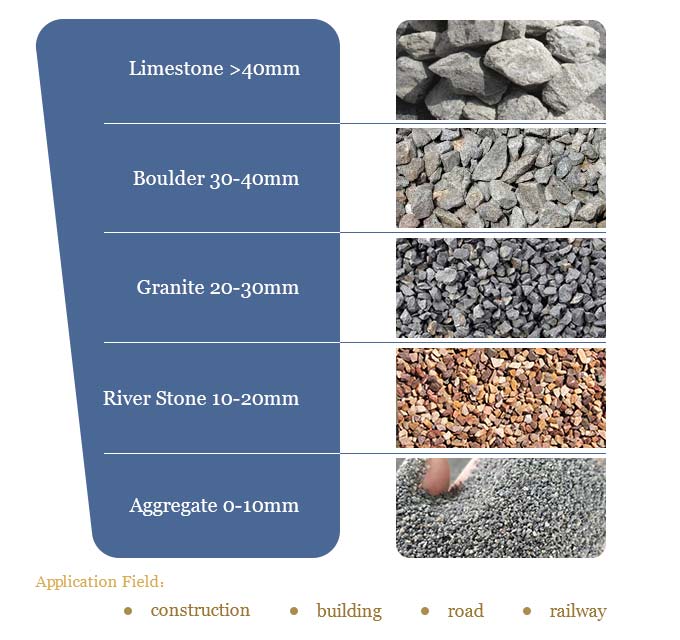 Technical Parameters