Hot Issues of Mobile Crushing Plant
Application of Mobile Crushing Plant
Mobile crushing plant is a kind of movable crusher with high flexibility and mobility. It can integrate crusher, screen, or feeder on one machine. It is widely used for stone ores crushing screening in mining, quarry, construction, and other industries.
| | |
| --- | --- |
| Stones | granite, aggregate, limestone, quartz, gravel, concrete, river stone, coal, etc |
| Ores | gold ore, iron ore, copper ore, etc |
Types of Mobile Crushing Plant
According to structure, mobile crushing plant is divided into two types: wheel mobile crusher (semi-mobile crusher) and tracked mobile crusher (crawler mounted crusher). According to configuration, it includes mobile jaw crusher, mobile impact crusher, mobile cone crusher, etc.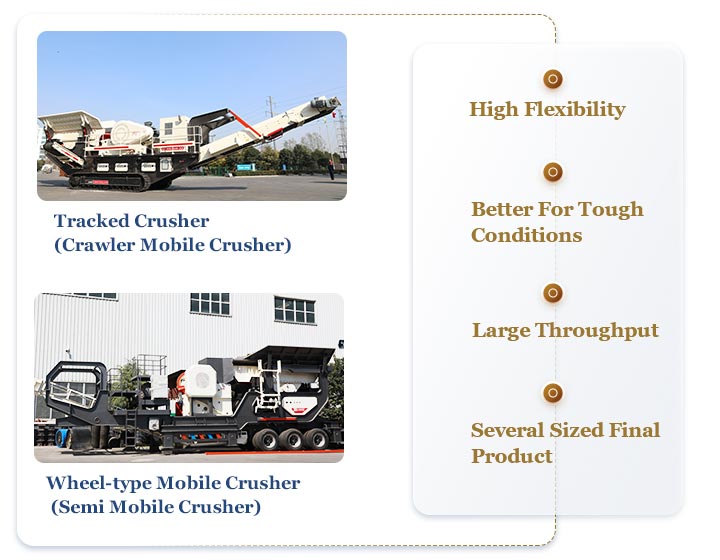 Final Output Size
About the final output size, the commonly seen output size types have 0-10mm, 10-20mm, 20-30mm, 30-40mm, etc. They can also be called 1/4"(6.35mm), 1/2"(12.7mm), 3/4"(19.05mm), G1(25mm), etc.
The final product with a certain particle size can be used as aggregate in different industries, such as construction, building, road, railway, etc.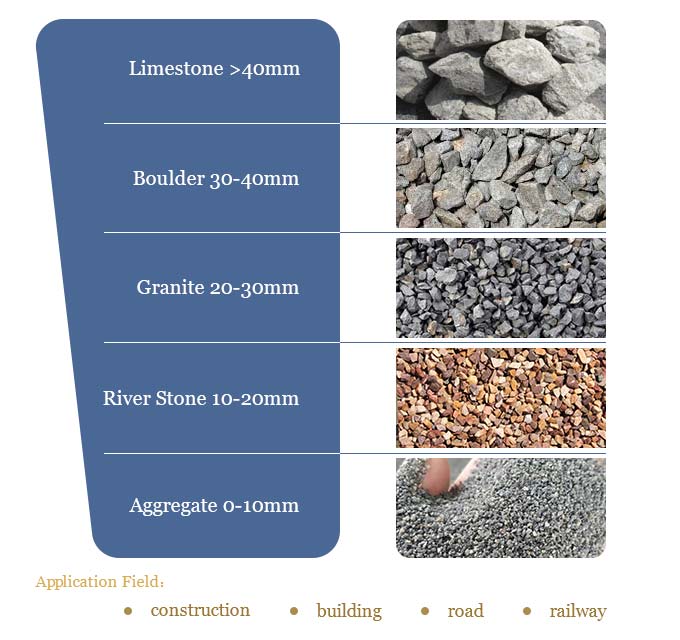 Technical Parameters