How to Choose Quarry Crusher
Select quarry crusher according to hardness
According to the hardness, quarry stones can be generally divided into two categories: hard rocks and soft rocks. Choose the proper crusher type will have a better crushing effect and high cost-effective according to the features of stones.
| | |
| --- | --- |
| Hard Rock | granite, basalt, quartz, gravel, bluestone, pebble, etc |
| Soft Rock | shale, limestone, dolomite, calcite, etc |
According to the features of stones, we have recommended quarry crusher. Jaw crusher and hydraulic cone crusher are a better choice for hard rocks; while heavy hammer crusher and impact crusher are more suitable for the stones with medium and soft hardness.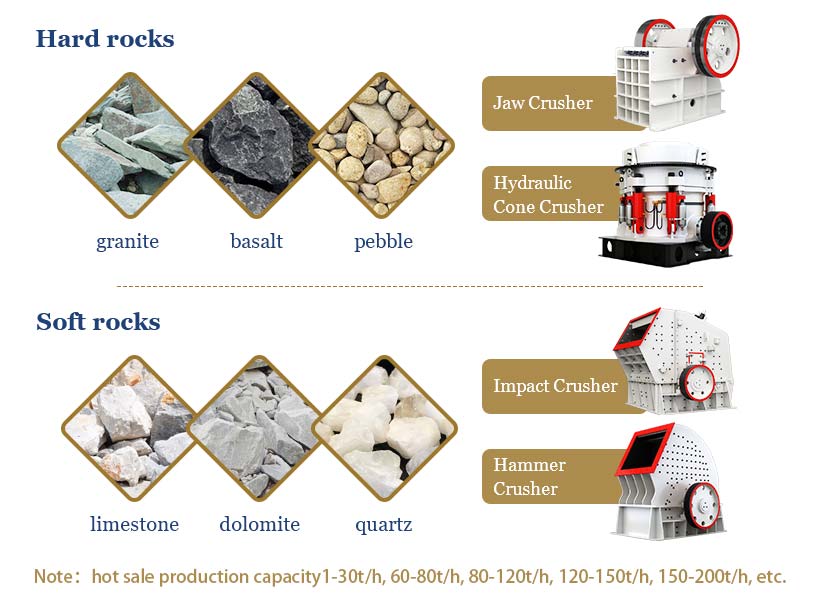 Final Output Size
Quarry crusher can be used to process over 120 kinds of stones and rocks, various kinds of final output size, such as 0-10mm, 10-40mm, 1/4", 1/2", 3/4", G1, G2, etc, can meet your needs in different industries.