Do you know about the ore screening process? Are you still trying to meet your demand by prolonging the crushing time or recycling times? It only takes you two minutes to read this article, which may help you to deal with some tough problems in the screening process and can greatly lower your cost of the manufacturing process.
In the traditional mineral processing process, raw ore is sent into the crushing machine directly. However, with the modern technique, the ore whose particle size does not meet the demand is directly sent into the crushing machine while the ore with required particle size can be sent into the following process directly, which can save energy, which means that it can bring benefit.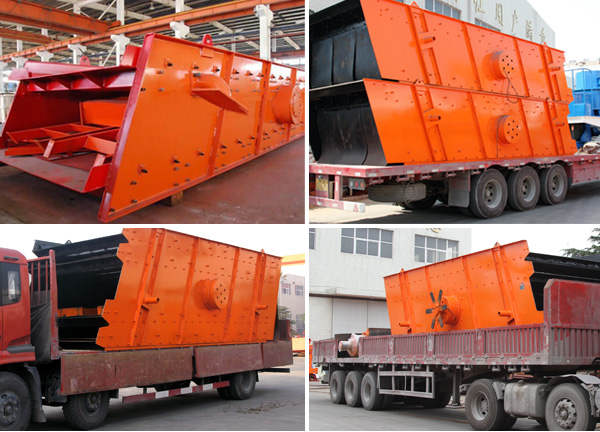 If your required particle size of the final product is 200-10mm with the screening equipment, we suggest that the YK series eccentric circle vibrating screen can be selected. There can be, at most, three layers of sieves of the circle vibrating screen. If your required particle size is 10-0.6mm, the GLS series probability screen is the best choice, which can separate the products of 2 to 4 specifications. The output of one set of it can be more than 50 tons. If the client's required particle size of the ore powder is 2-0.1mm, the SZF series liner vibrating screen is the best choice, which is a kind of durable vibrating screen and the maintenance cost of it is almost zero. When the client wants the ore powder whose particle size is more than 200 mesh, the WS airflow screen machine can be a nice option. If your ore pulp needs to be filtered, the S49-A series rotary vibrating screen can be used.
At the end of the mineral separation process, the recycle of tailing is a tough problem for you. The traditional damming deposition method can not meet the demand due to the constantly increasing displacement. Thus, VD series dehydration vibrating screen can directly recycle your 0.1mm tailing and can directly be transported with trucks. It can be in operation for 24 hours in succession, the operating cost of which is low and less parts of which need to be maintained or repaired.
If you have some problems about your screening process or techniques, you can call us for suggestion. We believe, with our 20 years' experience in screening ore and hundreds of machines, that there must be one machine which is suitable for you. If your old production line needs to be improved or changed, we will customize the line for you.