With the increase of the living quality, people's sense of environmental protection and energy conservation is increasingly strong. Thus, to build the green environmental protection society is the most important thing right now. In mineral processing equipment industry, the traditional machines can not meet the requirements of people due to their disadvantages, such as high energy consumption, bad pollution, low production capacity, etc. Thus, the new-type equipment with environmental protection and energy conservation is becoming the main current in the market.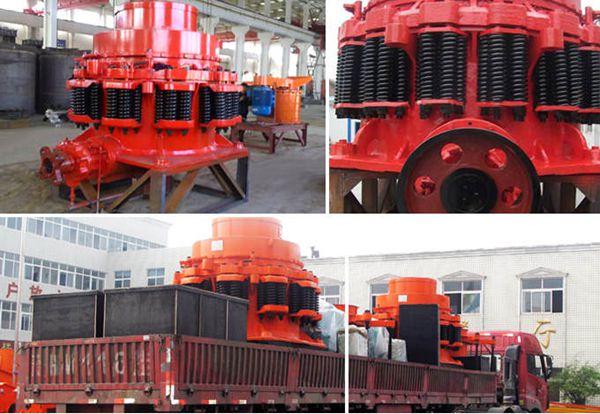 The crushing equipment is the major one in the mineral processing line. Some traditional machines like the jaw crusher are going to be knocked out of the market due to their out-dated production techniques. Thus, it is very urgent to update crushing machines. The cone crusher, as a new-type crushing equipment, is mainly used to crush various ores and rocks with or with over medium hardness. However, recently, due to the rapid development of various domestic construction projects, the demand of crushing machinery is greatly increasing and the equipment with energy conservation and environmental protection is becoming the first choice. The cone crusher, made by Fote, can meet theses requirements well so that it has the priority in the industry by means of its unique properties.
In crushing machinery industry, a crushing machinery manufacturer must have rich experience in production and excellent production techniques. Besides, for a manufacturer, in equipment production, the advanced international production techniques should be adopted and they should be updated in time to meet the increasing demand of high-tech products in the market. The moving cone of the cone crusher made by Fote rotates continually. In the material crushing process, the operation is conducted alternately and constantly. It is of high productivity and low energy consumption. The two cones press each other to crush the material. Its final product is of high quality and even particle size. Besides, it has simple structure and it is simple in operation and maintenance. Both of the two cones are installed on the machine body vertically. While the moving cone is rotating, there is an even space between the moving cone and the fixed cone near the outlet of the crushing cavity, which can guarantee the even particle size of the final product. Besides, the feeding size of the cone crusher is small, which can make the cone crusher process the material crushed by the primary crushing process. The main concept for the new-type cone crusher is to crush more and to grind less, which, to a large extent, can lower the cost and increase the productivity. The price of the cone crusher is quite reasonable so that it plays an important role in infrastructure construction.
The new-type cone crusher, which is of energy conservation and high efficiency, has been researched and developed by Fote with the latest production techniques at home and abroad. We believe that Fote cone crusher will be more and more welcome!