1. The steel bars of the rod mill should be of excellent wear resistance, which can make the rod mill have the efficient and stable grinding function for a long time. If so, the particle size of its final product is small and even. The degree of wear of the steel bars should be examined regularly for fear of some broken bars.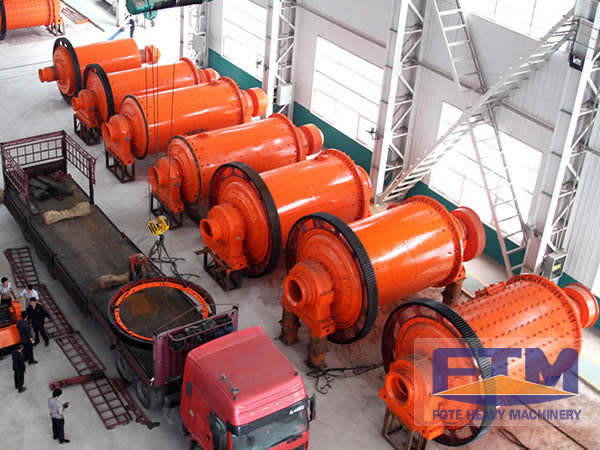 2. Before the grinding process with the rod mill, the iron matters of the material should be removed efficiently because if the iron matters are coming into the rod mill the abrasion of the steel bars will be accelerated, which will cause the unbalanced abrasion amount and make the particle size of the final product be not even. In the same way, when the following grinding machine is in a closed circuit, the iron matters still should be removed.
3. The grinding media with excellent wear resistance of the following rod mill should be adopted. After the operation of the primary grinding machine, the cement grinder is mainly used to grind the material. By using the grinding media with high hardness and excellent wear resistance can the grading of the grinding media be stable and can the consumption of the media be decreased greatly. Besides, the sizes of the grinding media in each grinding cavity are a little small, especially the size of the one in the fine grinding cavity, which can give full play to the grinding medias' ability to grind the material to be the fine one. Meanwhile, the ventilation inside the grinder should be noticed to make the grinder be in a stable and efficient grinding operation for a long time.
4. The partition plates and the grid plates should be adopted to prevent the blocking. If the gaps of the partition plates and the discharging grid plates are small, the size range of which is 8-10mm, for fear that the smaller grinding media jam the grid plates, the vertical anti-blocking design can be adopted to guarantee the nice ventilation and the material flow rate.
5. If the final product from the primary grinding machine and the one from the following grinding machine are mixed evenly, it can be estimated that the working efficiency of the whole powder grinding system will be increased by 10%-20%.