In the road construction in infrastructure construction, the gravel production line is the most common production line, in which the impact crusher is one of the important machines. We firstly should get to know the impact crusher so that the problems in the operation can be dealt with, which can guarantee the successful process of the production. The advantages and disadvantages of an impact crusher in the gravel production line are as follows: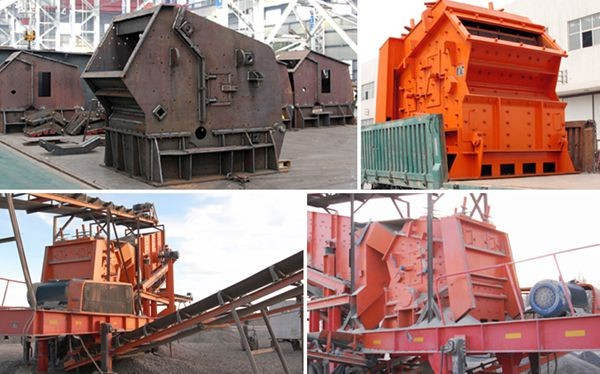 An impact crusher consists of the rotors, hammers, impact plates, and so on. The hammerheads are not hung on the hammer carrier of the rotor, which is just like that of the hammer crusher. The hammerheads of an impact crusher are fixed on the rotors. In the operation process of the gravel production line, when the materials have been sent into the crushing cavity, the rotor rotates at a high speed then hits the materials. The materials are thrown onto the impact plate then they are hit back. They are hit by the rotor again and for many times. It can make the materials be crushed.
After the crushing process, the mixture will be discharged from the space between the outlet and the grate. Then the mixture is of certain proportion of thickness. The qualified fine powder materials can be gotten by the following screening processes. The hammer crusher and the impact crusher have some common advantages, such as high crushing ratio, high crushing efficiency, low power consumption, and so on. However, in the operation process of the gravel production line, there are also some disadvantages of an impact crusher. An impact crusher's rotary parts, hammers, impact plates, grates, screening plates are easy to be worn. If the moisture content of the materials is kind of low, there will be much dust in the machine.
Any equipment has some disadvantages. People of Fote Heavy Machinery devote to the research and development of a complete set of production equipment, including the gravel production line and the stone production line, and to that of the crushing equipment like the impact crusher and the jaw crusher. According to the feedback of our clients, by comparison of the advanced equipment of other mining manufacturers, people of Fote conclude an excellent solution, which can deal with the problems in the actual operation process.