In order to meet different requirements, buyers will be provided with a variety of crushing machines by manufacturers, such as the cone crusher, roll crusher, hammer crusher, impact crusher, impact crusher, high-efficiency compound crusher, mobile crusher, and so on. Each of them has its own performance.
The high-efficiency compound crusher is widely used to crush various materials, such as ore, cement, refractory materials, bauxite, silicon carbide, glass, etc. It is a common equipment used in metallurgy and mining machinery industry. Compared with the crushing machines of other types, the compound crusher is more efficient. With the development of the real estate and the construction of highway in China, the crushing machinery industry has developed rapidly. There is only one kind of production specification of the previous compound crusher. But, nowadays, there are a verity of types of it. In recent years, the sales volume of the high-efficiency compound crusher, as a new-type crushing machine, has been increased obviously.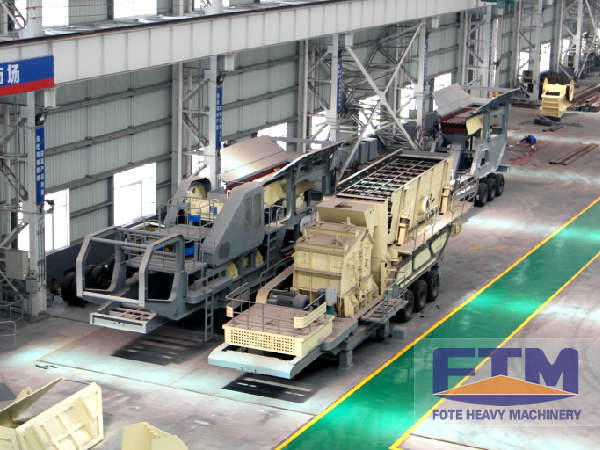 In addition to the high-efficiency compound crusher, the mobile crusher is also of high performance. The mobile crusher is a new kind of crushing machine, which has lots of advantages:
The mobile crusher is equipped with some useful systems. Certain metal can be separated by the magnetic separation process. The hydraulic dust collection system can help guarantee the cleanliness of the operation place. Besides, there is a generator set, which can make the machine work for a longer time.

It is suitable to crush the material with much water moisture. However, there is the screen-free one, which will not make the machine get stuck very easily.

The material can be crushed twice, which can increase the production capacity. Although most of the crushing machines can guarantee that the material can be crushed once, it can not guarantee that all of the materials can be crushed completely, especially like rock, which is very hard to be crushed. However, it is a piece of cake for the mobile crusher, which can crush the material twice to save lot of cost. Meanwhile, the production efficiency can be increased. Besides, according to the unique requirement, it can conduct the fine or coarse crushing process.

The mobile crusher with a special structure is forming a stone crushing production process, consisting of the feeding device, rack truck, impact crusher, screen machine, power device, etc.