In recent years, with the development of the crushing machinery industry in China, crushing machines like the cone crusher have been developed a lot, which indicates that there will be more requirements in mining machinery industry and there will be a bright future of this industry. In the recent economic situation, mechanical operation has been used in more and more mines, especially in coal mine or copper mine, to increase mining ratio. However, in these industries, the requirement has been constantly increased in the size and the quality of the final product.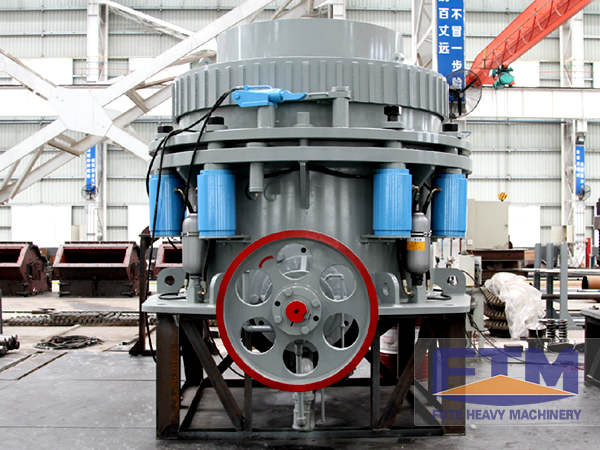 Besides, with the development of economy, in order to support the crushing machinery industry, some tax policies have been adjusted by the government, which promotes the development and production of new products for enterprises and builds the innovation ability of the staff.
The cone crusher has wide application range, which can be divided into the coarse cone crusher, secondary cone crusher, and the fine cone crusher. The coarse one can also be called the gyratory crusher while the fine cone crusher can be called mushroom-shaped cone crusher. The gyratory cone crusher is a kind of coarse crushing equipment in mineral processing industry or other industries, which is mainly used to conduct the coarse operation of the ores with a variety of hardness. The cone crusher is mainly used to process the ores with various hardness. In the ore dressing plants in our country, the PYB cone crusher and the PYD cone crusher are mostly used as the crushing equipment. However, the jaw crusher is used as the coarse crushing equipment instead of the gyratory cone crusher.
With the economy development, the enlargement of the production scale of a variety of industries plays a very important role in the development of the crushing and processing equipment, such as cement plant, construction, metallurgy, etc. The particle size of the cone crusher's final product is smaller than that of the jaw crusher's or the impact crusher's.