High railway construction is one development symbol of our national railway because it can satisfy various demand such as the different zones and the different transportation ways. The whole mining machinery has contributed so much for our national infrastructure construction after so many years' development, and those materials such as sandstone, cement, concrete cannot get rid of the support of sand making machine and crushers, especially for those zones whose transportation was tough.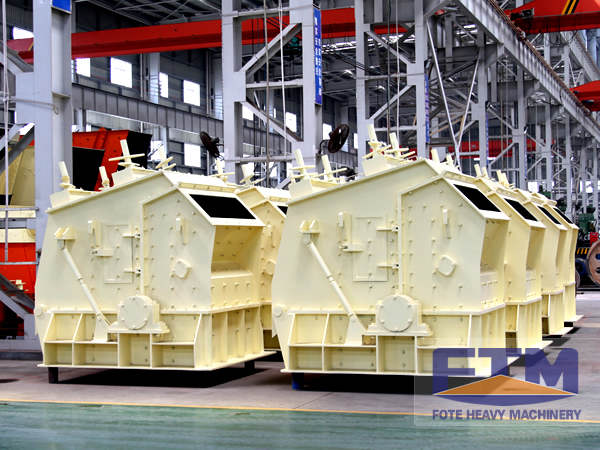 There are some people not knowing which one crusher can help us to achieve one better working efficiency, impact crusher can process the materials whose length is no more than 500mm, and whose compression strength is no more than 350Mpa. Impact crusher is being used for the coarse, medium and fine crushing process on some materials, including granite, limestone, river pebble, concrete and so on. The discharging size of impact crusher can be adjusted according to the production's demand, so it can flexibly be used with the various crushing specification, and the finished products of it is cubic without the leakage.
Sandstone production line often can be required in the process of road paving and building construction, so the whole complete components of this line are including vibrating feeder, conveyor, vibrating screen and sand washer, and some professional mining companies certainly will configure the equipment according to the practical situation of our customers or to choose the most reasonable configuration of the whole production line. The choice of this production line is very important, so we recommend that the customers should visit the factory to see the product before deciding to purchase some ones, checking the quality on site and then deciding whether you choose the manufacturer or not at last.