As a machinery specially used to crush and process ore, the impact crusher is mainly used in the secondary and fine crushing operation so that it is a very important ore processing machinery. The operation of the whole impact crusher is closely related to the design of its key components.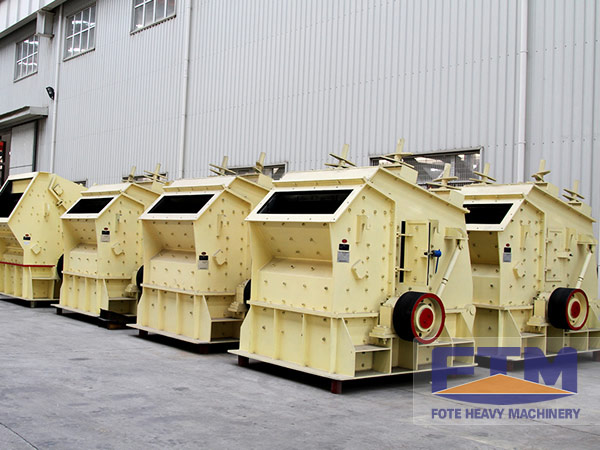 As a professional mining machinery manufacturer, Fote, here, will talk about the design of the crushing cavity and the impact plate of the impact crusher, which are the two quite important parts of the impact crusher.
The crushing cavity has a great influence on the impact crusher's production efficiency, energy consumption, particle size, particle shape, and the lining plate. The crushing cavity of the impact crusher spatially consists of the feeding guide plate, two-stage impact plate, the discharge point of the guide plate, and the outlet.
The impact plate of the impact crusher is used to crush the material hit away by the hammer plate with the impact force and to make the crushed material be back to the crushing cavity to be crushed again. Because the hammer plate is rotating, the material inside the crushing cavity is hit onto the impact plate vertically. Meanwhile, the angle of inclination of the back impact plate must be bigger than that of the front impact plate. The impact plates designed in this way have great crushing capacity.