The development history of the impact crusher dates from 1850s. After the first jaw crusher emerged in America, with the development of productivity, the jaw crusher can not meet the requirement in crushing technique. Therefore, on the basis of the technique of the jaw crusher, the impact crusher has been designed by people.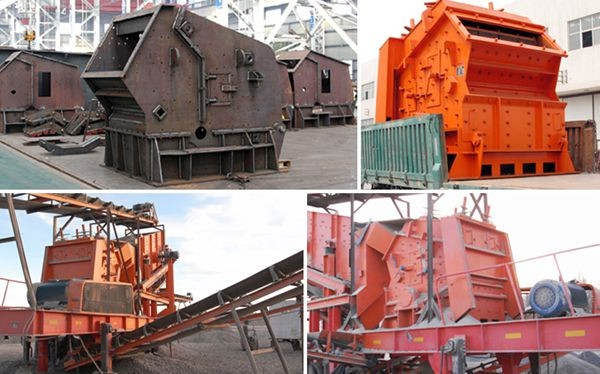 The development of the impact crusher in China started quite late. In fact, there was no crushing machine in China until 1950s. Thus, most of domestic crushing and screening equipment were put into market before 1950s. However, before 1980s, domestic impact crushers can only process some medium-hardness materials, such as coal, limestone, etc. There was no high-hardness crushing machine in China until the late 1980s when the KHD impact crusher which can process hard rocks was introduced to our country, the technique of which had fallen behind foreign countries' for more than 20 years. In the beginning, all the plate hammers, as the core part of the domestic hard-rock impact crusher, were imported. Since the 8th Five Year Plant, the domestic plate hammer has replaced the imported plate hammer. Besides, our plate hammers have been exported to foreign countries like Japan.
Nowadays, the foreign advanced techniques in impact crusher have been introduced in China. There are two great changes in the impact crusher manufacturing industry, which has been turned to independent innovation mode and to benefit-oriented mode. The market demand promotes the development in the impact crusher manufacturing industry and the advance of the techniques in the whole industry. Recently, the impact crusher can be divided into two kinds in rotor numbers, which are the single-rotor impact crusher and the double-rotor one.
There are many advantages of the impact crusher, such as big feeding size, big crushing cavity, and so on. In the future, for the development of the impact crusher at home and abroad, the modern mechanical and electric integration technique and the modern control method will be adopted. The recent impact crusher structure will be advanced. The new-type plate hammer material should be researched and developed, which is highly wear-resistant and tough, to prolong the service life of it. The innovation in technique should be insist on.