The impact crusher is used to crush the material with the impact energy. In its operation time, the rotor is rotating at a high speed, which is driven by the motor. The materials fed from the inlet of the impact crusher hit with the plate hammers on the rotor and they are broken by the high-speed impact force of the plate hammer. The crushed material is hit back to the impact plate to be crushed again. Finally, it is discharged from the outlet. Adjusting the space between the rack of the impact plate and the rotor can change the particle size and the shape of the final product.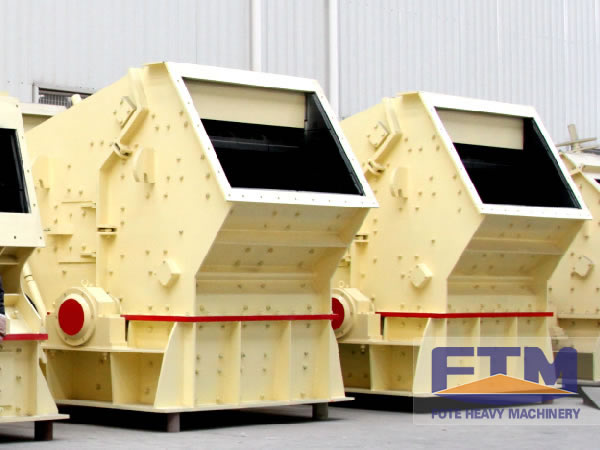 With the mature manufacturing techniques and the unique structure design, the impact crusher can turn the material into the cubic final product, of which there is no strain or crack. Its particle shape is more perfect. Its feeding size is not more than 800mm. And its compression strength does not exceed 350MPa, which means it can crush various materials like granite, limestone, concrete, and so on. The impact crusher is widely used in many industries. The particle size of its final product can be adjusted and it is of diverse specifications.
There are many properties and features of the impact crusher. Its inlet is large. Its crushing cavity is high, which is applied to crush the material which is of high hardness and big particle size. The space between the impact plate and the plate hammer can be adjusted, which can effectively control the particle size and shape of the final product. Its structure is compact. And it has high rigidity. The rotor of the impact crusher has the moment of inertia. The chromium plate hammer can resist the impact and the abrasion. Besides, it is of high impact force. It is convenient for the maintenance and it is economical and reliable. The impact crusher is of overall crushing functions, high productivity, low energy consumption, and high comprehensive efficiency. And the parts of it is of high wear resistance.