In recent years, with the constant increase of the level of the industrial technique of China, a variety of mining machines develop increasingly and the manufacturers keep advancing the technique and equipment in the fierce competition in the market. With the popularity of the artificial sand making machine, the sand production line has been focused on a lot. In this line, the common stone crushing machine is the jaw crusher.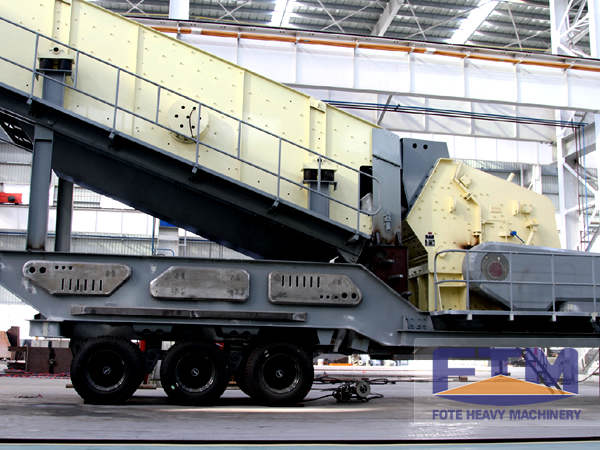 Compared with the other traditional machines, the jaw crusher, applied to crush the material whose compression strength is less than 320Mpa, has many features, such as the big reduction ratio, even particle size of the final product, reliable operation, simple maintenance, low operating cost, and so on. You can select the one you need according to the different model numbers of the machine and the different physical properties of the material. However, with the constant innovation of science and technology, we have advanced the jaw crusher to make the mobile jaw crusher, which plays a very important role.
The high-property mobile crushing station, applied to crush hard rock, has many advantages, including the high mobility, flexible combination, high crushing capacity, high production efficiency, big handling capacity. Besides, it has the high-property crushing and screening system and the dust-proof device, which can protect the environment. Due to diverse requirements in the market, we have developed some new-type mobile crushing stations, mainly including the mobile cone crusher, the mobile jaw crusher, and the mobile impact crusher.