In recent years, the national road construction develops a lot. And the materials for road construction are used a lot. Although the common building materials are widely used in basic engineering projects, they can increasingly not meet the requirement of the high standard for the rapid development of road construction.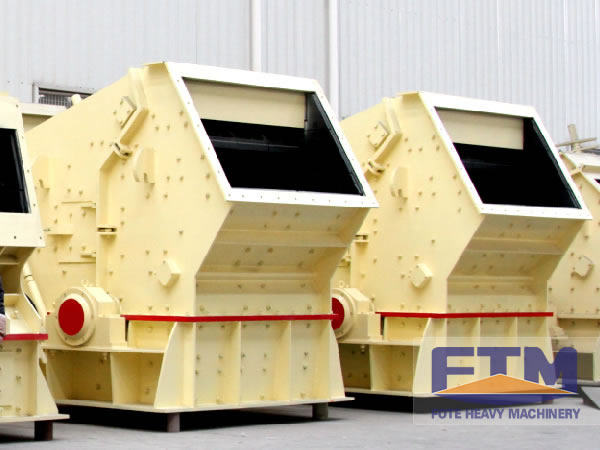 Recently, in the engineering construction, there are some materials that can not be replaced, such as cement concrete, steels, reinforced concrete, asphalt, and bituminous concrete. However, some other materials also play an important role, such as new-type alloy materials, organic materials, new-type civil engineering materials, chemical building materials, and a variety of composite materials. Besides, crushing machines are also widely used in the construction industry.
After the break of the solid materials of building materials, the layout of the internal crystal of them will vary. Its surface energy will increase. And its surface area per unit mass will also increase, which can increase the speed of the physical and chemical reaction. And it is mixed evenly, which can create the advantage for the drying process, storage, and transport.
The impact crusher is developed by base on the principle of the hammer crusher. Both of the impact crusher and the hammer crusher are the crushing equipment which are used to crush materials by impact kinetic energy. There are many similarities in the working principle and the function layout.
When a block of material is fed into the inlet of the impact crusher, it firstly will be hit and crushed by the hammerheads rotating at a high speed counterclockwise. Then it will be thrown toward the impact plate rapidly and be hit and crushed by it. And it will be hit back to the crushing area and it will be hit by the hammerheads again. This process will continue and be repeated for many times.
In the reciprocating process, the materials will hit themselves and crushed by themselves. After many times' composite break, if the particle size of the finished products is less than the space between the impact plate and the hammerhead, they will be discharged from the outlet which is at the bottom of the machine shell. If the particle size is more than the space, it will be milled and ground by the rigid hammerheads then it will be discharged directly. Thus it can be seen that the internal crushing effect of the impact crusher is mainly determined by three elements. They are self-impact break, impact break, and milling break.