Impact crusher is an important machine in crushers. It owns quite strong crushing capacity, which takes large proportion in crushing equipment. As an important component of impact crusher, board hammer has the high installment requirement. Here, Fote machinery will introduce the detailed installment requirements.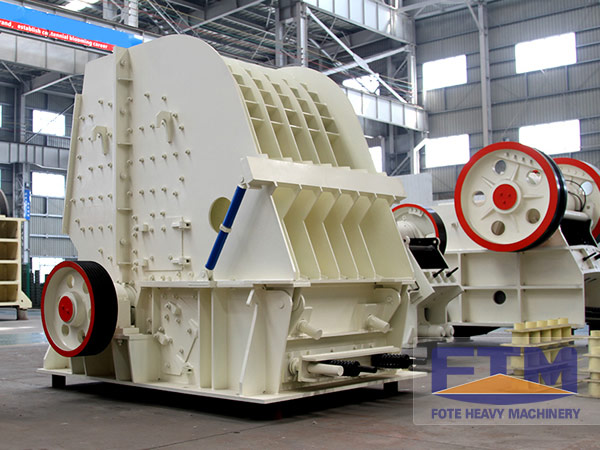 1. The board hammer is usually made of high-intensity high manganese steel, high chromium cast iron, alloy steel, malleable cast iron or other wear-resistant materials. The high manganese steel is the wide-used material in China.
2. Expecting the common long bar, the hammer has many kinds of types, such as t-type, s-type, 工-type, grooved type and so on. The most widely used is the long bar.
3. The surfacing of wear-resistant materials can be done on the carbon steel and high manganese steel when repairing the hammer.
4. The weight difference among each hammer cannot exceed 50g. Otherwise, the using balance of the whole machine will be affected seriously.
5. When replacing the board hammer, all the hammers must be disassembled, in case that the rotor loses its balance and the crusher inside generates vibration, which will cause the production accident.
6. The gap between hammer and grate plate should be consistent, and it cannot exceed 2mm of error.
7. It cannot swing in the operation process of impact crusher, if the hammer is too tight, which can cause the vibration of the crusher.
8. The number of plate hammer is related to the specification of the rotor. The bigger the specification of the rotor is, and the more numbers of the hammer are.
9. The fixed methods of hammer on the rotor are as the followings:
a. Bolts Fixed: It is easy to cause abrasion, and the screws are also easily broken because the bolt is screwed directly in the hammer.
b. Platen Fixed: The hammers are usually inserted into the behind of rotor slots, and clamped at both ends. The hammers fixed by this way are easy to loose.
c. Wedge Fixed: The hammers are fixed on the rotor by using wedge. Through the effect of centrifugal force, they will be more tighten, and convenient to disassemble and replace.
The above content is the introduction to the installment requirements of hammer in impact crusher. Welcome to consult online for more detailed information.