As is known to all, with the constant development of economy and the advance of the industry, calcite plays a very important role in our daily life. It can be used to make toothpaste, glass, medicine, paint, printing ink, cable, and so on. All these items are closely related to calcite. However, how to process calcite to get the powder of the required particle size? Where can you purchase the powder grinding equipment?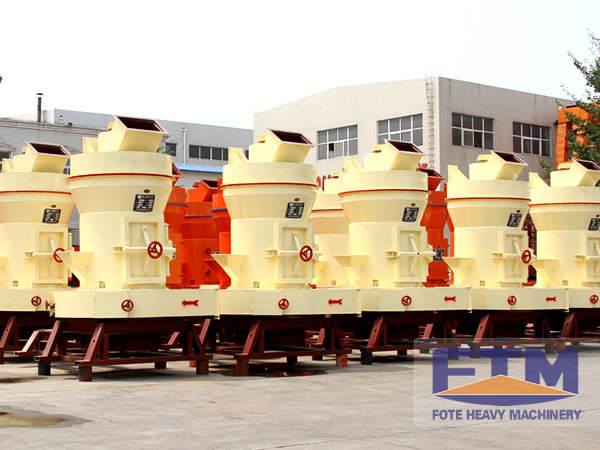 The principle of turning calcite into powder is simple. It is to crush calcite into small particles by crushing machines and to grind them by the micro powder mill. If you want to know how to process calcite into fine powder, there are more equipment that you have to know.
First of all, a crushing machine is needed. The jaw crusher or the impact crusher can be chosen. Or, the hammer crusher is the optimal selection if it is needed for the following grinding process. This kind of collocation has been warmly welcomed because of the fineness of the finished products. A bucket elevator is also needed to transport the materials to the storage silo. And the materials should be sent out uniformly. In the powder production line, the grinding machine is the key equipment. The materials are sent into the powder production system constantly. In this system, the crushed ore can be ground into fine particles. Finally, the powder is discharged directly. There also should be some dust collecting devices.
Recently, some clients asked how to select the powder grinding equipment and how to assemble the powder grinding machines. It is unnecessary to worry about it. The powder production line, made by Fote Heavy Machinery, consists of the crushing equipment and the powder grinding equipment, and some other equipment. Clients can purchase the production line directly, which is very convenient. We, Fote Heavy Machinery, will constantly improve the techniques and the properties of our equipment, in order to provide our clients with the excellent production equipment.