In recent years, with the constant promotion of green development in our country, to build a resource-saving and environment-friendly society is becoming the core of the economy development of China. It is a strict requirement for all the industries to decrease the consumption of energy and resource and the emission of pollution. To develop the energy-saving and environmental protection industry and to accelerate the changes of the development methods are the necessary economy development road. Because mining machinery has been one of the elements that can value the society and economy development level, the crushing machinery market has already been the focus for all works of life in China. It is said that the promotion of crushing machines is very fast. According to the recent requirement in the market, the large-scale crushing machine is more suitable for the current situation in the development.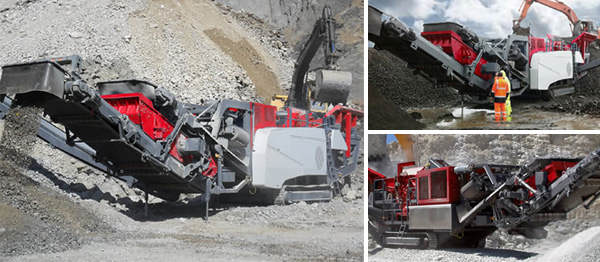 As a professional crushing machinery manufacturer, Fote Heavy Machinery excels in the production of many series of products, such as the PE jaw crusher, the impact crusher, the VSI sand maker, the cone crusher, the rubber tyred mobile crusher, crawler mobile crusher, and so on. However, the mobile VSI crusher is a new-designed mobile crushing and screening equipment, which is flexible and convenient and has great mobility. With this series of mobile crushers, lot of space and cost can be saved. The material can be crushed on site. The mobile VSI crusher and other auxiliary equipment can also be used to transport the exploited material, which can save lot of transport cost.
There are two crushing stations of the mobile VSI crusher, each of which is an individual running unit, which can take different responsibilities respectively. The belt conveyor is used to send and pile up the materials. Recently, the mobile VSI crusher is widely used in many industries, such as metallurgy, chemical engineering, building material, etc. Clients can make their own decisions according to different materials, scales, and the requirements in the final product. The mobile VSI crusher is very suitable for small-scale operation site to process and crush building waste.