The cone crusher is a kind of crushing equipment, which is of the big power, high crushing ratio, and high crushing efficiency. As the same as the other crushing machines, the cone crusher should be operated correctly. The improper operation may cause kinds of faults. We, Fote Heavy Machinery, will share some tips with you: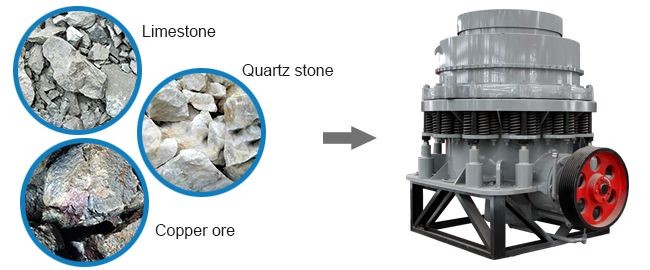 1. The cone crusher is a special crushing equipment used to crush ores and rocks. Thus, when the material is fed into the cone crusher, it should be avoided that some iron matters are sent into the machine. If there are some iron matters inside the crushing cavity of the cone crusher during its long operation time, the bearing of the cone crusher may be broken.
2. In the sand production line, the machines with different crushing ratios should be allocated well. The reasonable allocation can make the cone crusher have a better effect on the quality of the final product.
3. The spring pressure of the cone crusher should not be too much. If so, the bearing may also be broken. However, the too small pressure of the spring, meanwhile, may make the spring beat sometimes, which will affect the operation of the cone crusher. And, it will not make the particle size of the final product meet the requirement.
4. The temperature of the lubricant should be moderate, which means it can not be too high or too low. The lubricant should be replaced regularly. The very dirty lubricant will accelerate the damage of the gear and the shaft sleeve.
5. The amount of the material going through the inlet of the cone crusher should be proper. If there is too much material at the inlet, the inlet of the machine will get stuck. Equally, the humidity and viscosity of the material should be proper. If not, the inlet of the cone crusher may be jammed.