As a mining machinery manufacturer, we, Fote Heavy Machinery, produce the excellent crushing equipment with several years' experience in production. However, nowadays, the sense of environmental protection in the world is increasing constantly. Clients gradually do not seek for the crushing equipment with severe pollution, high energy consumption, or low efficiency because they have been already replaced by the small mobile jaw crusher, which is of environmental protection, high efficiency, and energy conservation. With these advantages, it is more convenient for users. Another reason why people choose the small mobile jaw crusher is that it can turn waste into treasure, which has obtained a nice effect. Thus, the small mobile jaw crusher can be regarded as the product of the age.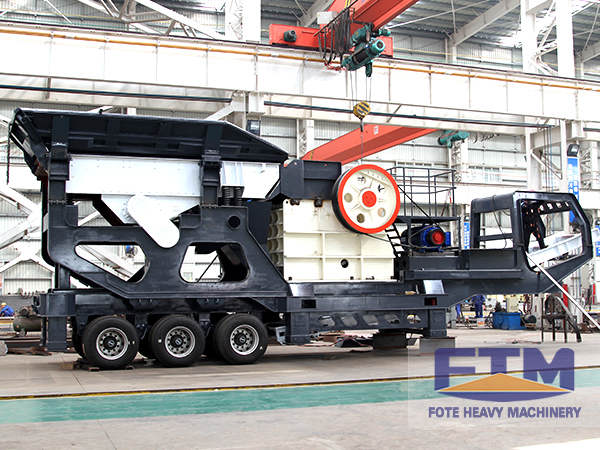 In the operation site, the small mobile jaw crusher is of low investment and energy consumption. And it is convenient for the operation and maintenance. It is widely used in many industries, such as construction, recycling, quarry, mining, etc. As soon as the small mobile jaw crusher had been put on the market successfully it was noticed a lot in the industry. Recently, is has become the widely used crushing equipment. Besides, a series of mobile crushing machines, made by Fote Heavy Machinery, have been used in many fields, such as electric power, high speed railway, highway, nuclear power project, urbanization transformation, and so on.
The jaw crusher is very popular in quarry. However, a complete large-scale granite jaw crusher is very expensive. Therefore, according to clients' needs, we produce the granite jaw crusher, which can be equipped with the belt conveyor system and the vibrating screen to form a small-scale stone production line. It can also be operated with the secondary and fine crushing machines together. If you want to know the prices or other details of the small mobile jaw crusher and the granite jaw crusher, you can contact us at any time.