Coal ash is one of the waste residues, the discharge volume of which is quite large in our country. With the development of power industry, the discharge volume of the coal ash from coal-fired power plants is increasing year after year. If lot of coal ash has not been dealt with but discharged into air, there will be dust in the air, which will pollute the atmosphere. If it has been discharged into rivers, it will cause river silt. Even the toxic chemicals inside it may do harm to human beings and other creatures. Thus, the dispose and utilization of coal ash have been paid much attention to by people.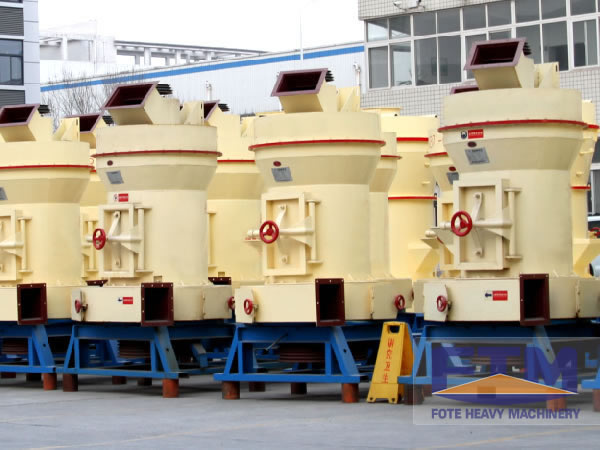 With the development of economy, under the scientific guidance of the government and with the promotion of coal ash, many power plants have invested in the recycling of coal ash. Recently, a coal ash industrial cluster has been formed, which can turn coal ash into building materials like cement, concrete, and tiles. Or it can be used as the main material of concrete in construction sites. This industrial cluster is of energy conservation and environment protection. For example, in a cement plant, 1 ton of ore can be saved by taking advantage of 1 ton of coal ash. Then, 1 ton of carbon dioxide emission can be reduced. Besides, at least, 50 kWh electricity can be saved.
There are many applications of coal ash. Adding coal ash to concrete can save lot of cement and fine aggregate. It can reduce the water consumption, improve concrete mixture, and so on.
In our country, the major method of the process and recycle of coal ash is to grind powder by machinery. After coal ash has been processed to a certain fitness, the waste coal ash is becoming the common material in industry, which will be widely used in many industries like chemical engineering. It is also a necessary substitute in construction industry. In industry, ultra-fine coal ash powder often is put into cement to strengthen the features of cement. Recently, in our country, the micro powder mill, a kind of ultra-fine powder mill made by Fote Heavy Machinery, is often used to process coal ash. The fineness range of the finished products of it is 300-3000 meshes. The output of it is 5-15 tons per hour. This ultra-fine powder mill is the most advanced micro powder processing equipment in our country. It can be used in the processing production of coal ash and in the ultra-fine powder process of stones like calcite and limestone. The Fote micro powder mill is also a necessary equipment in the production line of calcium carbonate, talcum powder, and gypsum.