With the development of the crushing industry, in the market, there are many similar products, the quality of which are different, which can not be guaranteed for users. The crushing industry in China started quite late so that there are still big gaps between the foreign advanced technique level and ours. There are lots of things for us to do. As a professional cone crusher manufacturer, Fote insists on the increase of the manufacturing technique and the creativity as the core competence of our enterprise. Therefore, we will make great progress in the development of the mining machinery industry. Besides, we have greatly increased the investment in the research and development and strengthened the enterprise team and the reserve personnel, including the professional technicians, the works, and the talents in the industry.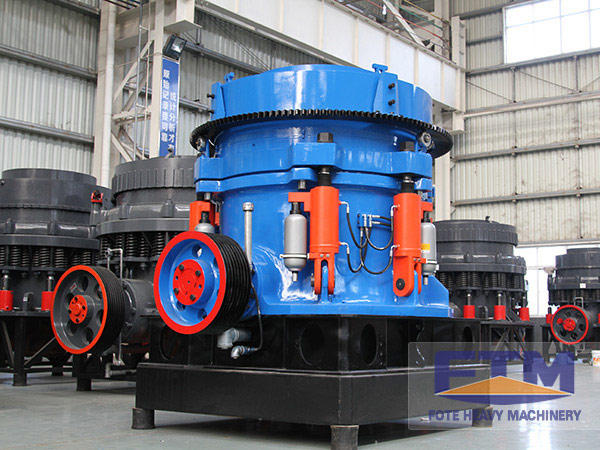 The cone crusher is a common ore crushing equipment, which should be noticed a lot by us in many aspects. Except for the cone crusher itself, we have to notice the voltage. Once the voltage is unstable, it will bring many troubles to the user of the cone crusher during the operation process. Thus, let's see what damage the unstable voltage will bring to the cone crusher.
The unstable voltage mainly affects the power of the electric motor of the cone crusher. The unstable speed of the electric motor will have an influence on the crushing effect of the cone crusher. When the voltage is unstable, the transmission part of the cone crusher will bear higher tension, with which the unstable speed of the electric motor will probably make the belt slip and be worn.
Thus, in the usage of the cone crusher, the stable voltage should be guaranteed. If necessary, the cone crusher can be equipped with the automatic power off device by the manufacturer in case of the unstable voltage.