Recently, on the base of the 20 years' experience of Fote Heavy Machinery in the vibrating screen design, with the advanced international manufacture techniques of vibrating screen, the YK series circular vibrating screen, a kind of vibrating screen of high strength and high efficiency, developed by Fote, is officially put on the market.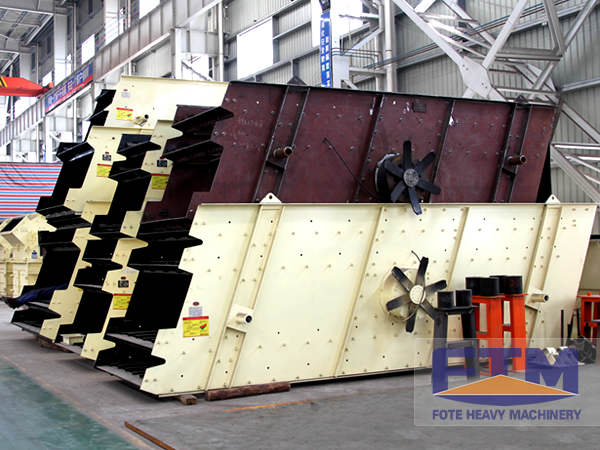 According to the expert of our research center, the eccentric vibrator is adopted for the YK series circular vibrating screen. As for the middle transmission connection, it adopts the flexible connection. The amplitude of it is larger and the vibration of it is more stable, which can obviously increase the carrying capacity and the screening efficiency of the vibrating screen. It can also guarantee the reliable operation of the vibrating screen and can prolong the service life of it. Besides, The structure of the vibration generator of the YK series circular vibrating screen is the external eccentric block. The the amplitude and the excitation force can be adjusted by adjusting the number of the eccentric blocks. The vibration generator is fastened directly to the side of the screen box, which can be convenient for the maintenance.
Compared with the traditional circular vibrating screen, the YK series circular vibrating screen is not only flexible in usage but also more convenient for maintenance. The application range of it is more wide. It can be used in metal mine, engineering buildings, coal, cement, and solid waste disposal, and so on, which can meet the requirements of more clients.
Recently, the YK series vibrating screen has succeeded in the no-load test and load test. It has met all the specification requirements of the design. According to the data of the sales system, the YK series circular vibrating screens have been purchased by lots of clients at home and abroad just after the first promotion.