In the gravel production line, there are many kinds of ore crushing and processing equipment, such as the jaw crusher, the impact crusher, the hammer crusher, the mobile crushing station, and so on. Among them, the cone crusher will be talked about by Fote Heavy Machinery with you here.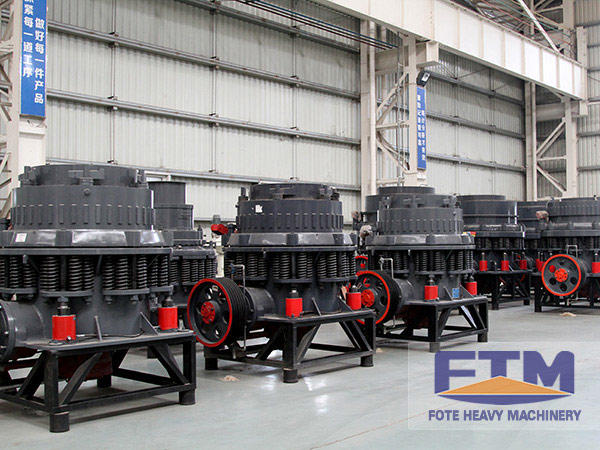 The cone crusher plays a very important role in crushing and processing ore. Then, in general, which ores can be crushed and processed by it? In recent years, there are increasing model numbers of the cone crusher made by Fote.
With the introduction of the advanced crushing techniques of the world, we have developed the hydraulic cone crusher with the advanced level. The PY cone crusher, the earliest cone crusher, is applied to crush hard and medium-hardness ore and rock, such as iron ore, copper ore, limestone, quartz, granite, basalt, etc.
The cone crusher, made by Fote, has many advantages, including the wear-resistant parts, low operating cost, big crushing ratio, high productivity, and nice shape of the final product. It is lubricated by thin oil to increase its service life. It is reliable, advanced, and flexible. It is simple to operate and maintain it. Therefore, the cone crusher is the best choice for users to crush and process ores.