Stay Safe and Healthy, Combat COVID-19 Together
Ignore
Stone Crusher Machine
We have small, medium and large size stone crusher for sale, various stone crusher types for choice, meeting your different needs.
35 Years Manufacturer

Leading production base and exporter

China Factory Price

Factory-direct sale, saving costs

One-stop Solution

Full and complete service system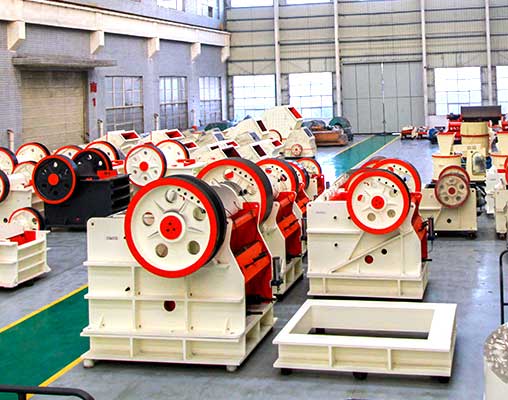 Processing Materials of Stone Crusher Machine
Stone crusher machine can be used for crushing of over 120 kinds of stones, such as granite, boulder, basalt, river rock, limestone, etc. It can be used for primary secondary fine crushing, different final output size, meeting your different needs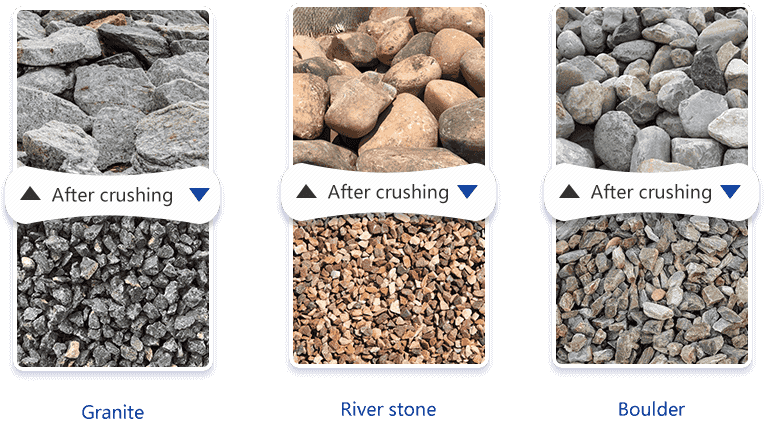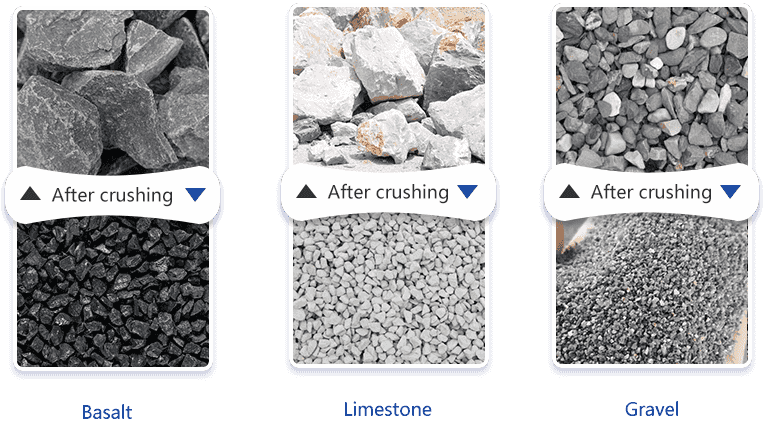 Hot Sale Stone Crusher Machine Types
Hot sale production capacity includes 5-10t/h, 30-50t/h, 60-80t/h, 80-120t/h, 150-200t/h, 200-300t/h, etc. The hot sale stone crusher model includes PE 400*600 jaw crusher, PE 600*900 jaw crusher, PF 1007 impact crusher, PF 1315 impact crusher, 4ft Symons cone crusher, 7ft Symons cone crusher, mobile jaw crusher, etc.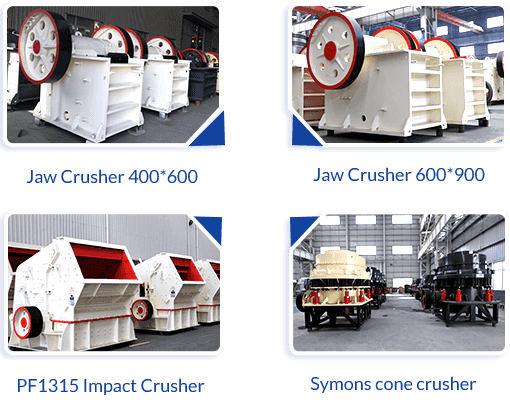 01 02
Project Video of Stone Crusher Machine
Processing Materials
Granite Stone
Product Configuration
Jaw Crusher+Cone Crusher+Vibrating Screen+Vibrating Feeder+Belt Conveyor
Poject Details:I am looking for full crusher plant for processing granite stones, the capacity is about 80-100 tons per hour, and the final product size needs to be 5mm, 15mm, 30mm. Please send me the price.
Next>>
Project Video of Stone Crusher Machine
Processing Materials
Quarry Stones
Product Configuration
Mobile Jaw Crusher+Mobile Cone Crusher
Poject Details:I want mobile crusher plant for processing quarry stones in my country, the crushed stones will be used as aggregate for construction. The output size is 0-10-20-30mm. Please send me the details.
Next>>
Related Projects of Stone Crusher Machine
Our stone crushers had been exported to over 90 countries, hot sale in Asia, such as Pakistan, Bangladesh, Vietnam, Nepal, Singapore, Thailand, Mongolia, Myanmar, Saudi Arabia, United arab emirates,etc. The following is part of projects. Click More Projects for details.
60-80t/h Stone Crusher in Nepal

130-160t/h Stone Crusher in Philippines
70-80t/h Sand Making Machine in Sri Lanka

90-100t/h Stone Crusher in Indonesia
Application Field of Stone Crusher Machine
Stone crusher machine can be used to process over 120 kinds of stones in mining, quarry, etc. The crushed stones have wide market demand in many industries, such as construction, building, road, highway, water conservancy and other fields.
If you are looking for this, if you have the plan, if you are interested in our product
Just Contact us now
Why choose us
As leading stone crusher manufacturer and exporter in China, we have three large sized workshops , over 2000 staffs, more than 600 sets of large and medium-sized digital processing equipment, which guarantee the product quality and long service life of the machine.
Strict Product Control System, Responsible for Each Part
Turnkey Solution for You, Meeting Your Different needs
High Quality Spare Parts

Digital processing equipment

Exported to 120 countries


Welcome to Visit Our Company
Warmly welcome to visit our company and factory, we will provide pick-up service at airport and stations for you at any time. We are always here for you, better to try now.
Service Procedure
Contact Us

Customized
Solution

Company
Visit

Fast
Delivery

Product
Installation

Put into
Production

After-sales
Service

Economic
Benefits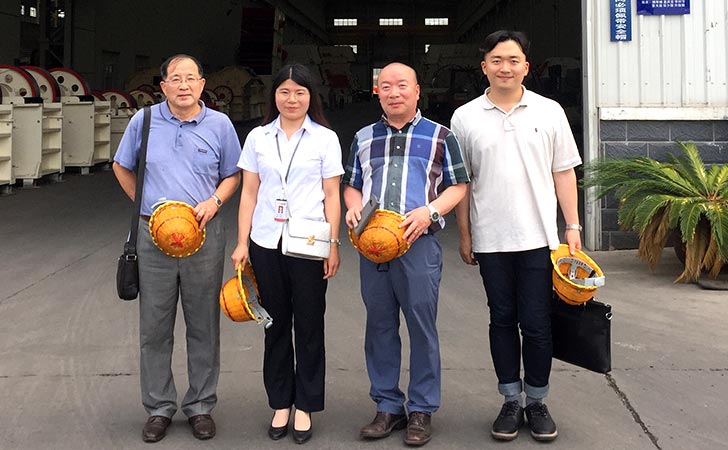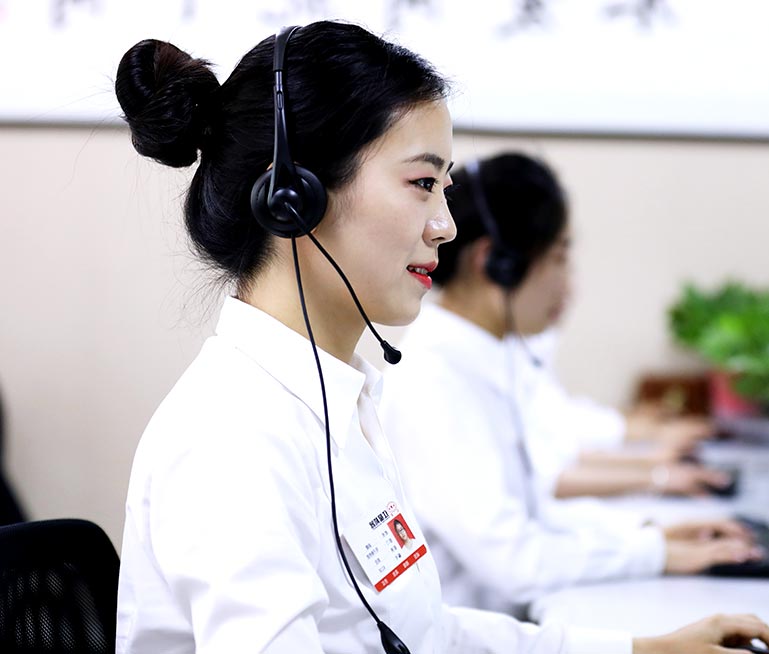 Ways to Contact Us

Leave Message, Inquiry Online or Email Us (sales@sinoftm.com)

Within 24 Hours Email Reply

Quick response to you within one working day

Company and Factory Visit

Welcome to visit our factory, provide pick-up service for you.
Leave Us Message
Please feel free to complete the following form and tell us your specific needs we will reply to you within 24 hours to send you product information, price, etc
Product Name

Your Name

Your Email(*)

Your Phone(*)

Your Message
We will protect your privacy